Reclaiming Your Dragon: Standing in Your Feminine Power
Online, Virtual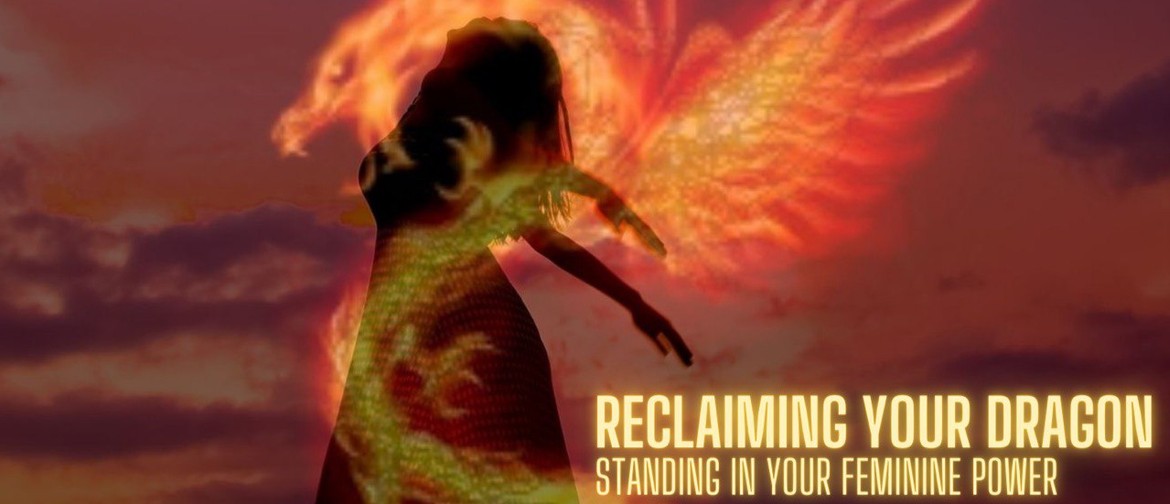 Ticket Information
One powerful woman: $250.00

ea

Additional fees may apply
Tour
Restrictions
Website
Listed by
A woman in her anger, in modern culture, is perceived as too emotional, over the top, uncontrolled, explosive, and needing to be tamed. "She's a dragon" is often intended as an insult.
Yet this same energy is the source of your innate power, necessary for creation. It is the vehicle to change spaces and decisions; a force to stand in your full power, feeling all feelings and letting your inner dragon speak about what matters to you. You need access to the dragon in you to forge your unique path in this world.
In this 6-week rage club series space guardians Julia Neumann and Annika Korsten create a safe space where you can reclaim your anger and its energy and information.
The beauty about anger is that it makes the space safe for the other feelings to emerge: sadness, fear and joy. We will consciously and experientially explore all of these feelings as they are experienced from the perspective of a female body.
Based on our own research we will offer experiments to explore the link between anger and your physical body, including sexuality.
This training is for you if you want to
- find your YES and NO
- speak up about what matters to you
- set boundaries
- connect with your body to find clarity in decisions, purpose and next steps
- claim back your authority
- feel your fear and take the next steps using your anger
- find out about the connection between your feelings and emotions in your womb, your vagina, and your life
- learn to use the power of your feelings in sexual intimacy
- experience dragon speaking
- grow and transform in a circle of women
Annika brings to the team her bright principles of authenticity, curiosity, transformation, and abundance. She takes a stand for women's transformational spaces, encouraging women's voices and visions. She is passionate about shining light on all women and their power of creation.
'I am inspired by the female duo MaMuse and their powerful song 'We shall be known'. Like them I believe IT IS TIME NOW. Time we stand in our full beauty allowing our gifts to spread and nourish, feeling all our feelings and celebrating our full potential '.
Julia stands for compassion, clarity, evolution, spaciousness, elegance, and inspiration. She is passionate about empowering the Feminine in this world, to hold space for women to heal their patriarchal patterns and to create from their spaciousness within.
'I am deeply inspired to offer this series because I have seen the women come alive in my past women's rage clubs, and because I am well aware of the power that lies in women's rage especially: It comes from the depths of our wombs. The dragon theme is fueled by the song "Green Dragon" by Boe Huntress. The lyrics are a great summary of the initiation journey we will be offering in this Rage Club.'
Participating in a Series Rage Club is a commitment to be on the Team and explore together the multitude of facets of anger for all 6 weeks.
Limited to 15 participants.
Cost For Entire Series:
250 NZD or 150 Euro by payment via bank transfer or PayPal.
Registration is confirmed upon your payment.
Space Holders: Julia Neumann & Annika Korsten
Annika: ackorsten@gmail.com
Julia: junipernew@outlook.com
Location:
Zoom, link will be sent upon registration
Time:
6 consecutive Wednesdays, beginning 11th August, 2021 to 15th September, 2021, 6pm - 8.30pm (Europe: 8am-1030am)
Post a comment
Did you go to this event? Tell the community what you thought about it by posting your comments here!