Auditions: Shepherd, a drama by Gary Henderson
1 Sir Lloyd Drive, Pakuranga, Auckland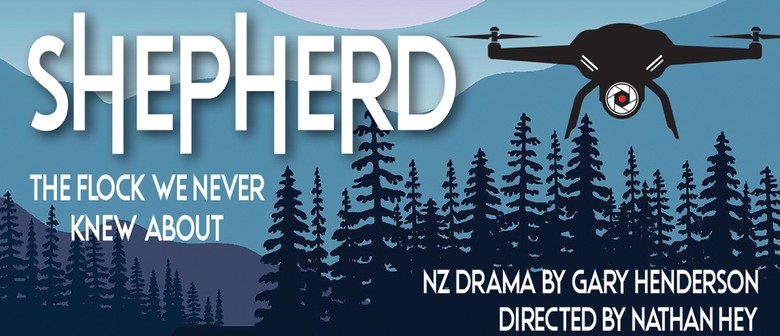 Restrictions
Website
Listed by
SHEPHERD
A drama by Gary Henderson
Directed by Nathan Hey
Award-winning NZ playwright Gary Henderson brings us this provocative vision of New Zealand, but not the country we know. In remote, rain-soaked Fiordland, the Shepherd family run their flock, supplying a hungry world. With a contract to fulfil, and a family to shelter, they find the line between humanity and inhumanity becoming dangerously blurred. Adult content. It is a daring and exciting play.
Perusal scripts are available from info@hlt.org.nz or 534-1401.
Rehearsals: Tuesdays and Thursdays, 7pm, and Sundays from 6pm. Rehearsals will be July, August and early September.
Performances: Sept 10 to October 1.
Any questions, please email the director: nathanhey@gmail.com.
CHARACTER INFO
All ages are guidelines only. If you are outside that range, that doesn't count you out!
Daniel (40s-60s) Husband to Susan. Father to Thomas and Victoria. Farming has been in his family for generations. However, farming in the future comes with new and difficult challenges. Such challenges put Daniel in a tough position where he must choose between the future of the farm or his family's safety. Daniel has a 'she'll be right' attitude, is blunt and often is hard on his son, Thomas. Daniel is also less than impressed with Jeff, the man his daughter brings home.
Susan (40s-60s) Wife to Daniel. Mother to Thomas and Victoria. Susan is a hard-working farmer who worries about her family, their farm, and the very real possibility of losing their farm and therefore their livelihood. She is a peace-keeper who tries to get Daniel to communicate with her and the others. She is welcoming to Jeff, too. Ultimately, with her worries bottled up, she cannot keep the peace for ever.
Thomas (late teens - mid 20s) Son to Daniel and Susan. Brother to Victoria. Burdened with keeping the family farm operational, his role of techie keeps him very busy. Dreaming of a career in the Airforce, his hopes are dashed by his Dad's past conviction. Thomas' relationship with his Dad his tense and the resentment reaches boiling point.
Victoria (20s) Daughter to Daniel and Susan. Sister to Thomas. Victoria is a University student who disrupts the family by bringing home her new boyfriend, Jeff. Adding to the drama, she reveals she is pregnant, creating a very tense environment. Victoria has a special ability to communicate with the Aurics, which brings serious complications to the family business. This role requires intimacy. An intimacy coordinator will be onboard to advise.
Jeff (20s) New boyfriend to Victoria. A complicated character, whose intentions are questionable. Although thrown by Victoria's pregnancy, he accepts responsibility. His initial intentions, however, throw a spanner into the works and damage his relationship with Victoria. This role requires intimacy. An intimacy coordinator will be onboard to advise.
Ruth (70s-80s) The Grandmother (mother of Daniel). Ruth is cool, calm, and collected. She picks up the pieces after family arguments and fall-outs. She offers pearls of wisdom and will do anything to protect her family. She is instrumental in uncovering Jeff's true intentions.
Charlie (20s-30s) Drone pilot. Like Victoria, she can hear Aurics but does not understand them. Surviving a crash, she is stuck at the farmhouse awaiting back-up. Her starkly contrasting views on the Aurics ultimately lead to a physical confrontation with Victoria.
PLEASE NOTE: Most roles will be required for filming portions (ie. Zoom calls projected on stage)
Director: Nathan Hey
I have directed both theatre and film and been involved in set design, art departments and editing. This will be the fifth play that I have directed at HLT. I like to create a fun working environment where actors are able to be creative, create deep well rounded characters, work as a team, and enjoy working hard to make a show we're proud of.
Post a comment
Did you go to this event? Tell the community what you thought about it by posting your comments here!