Breathwork 2 Day Immersive Workshop
45 Greenstone Road, Kumara, Grey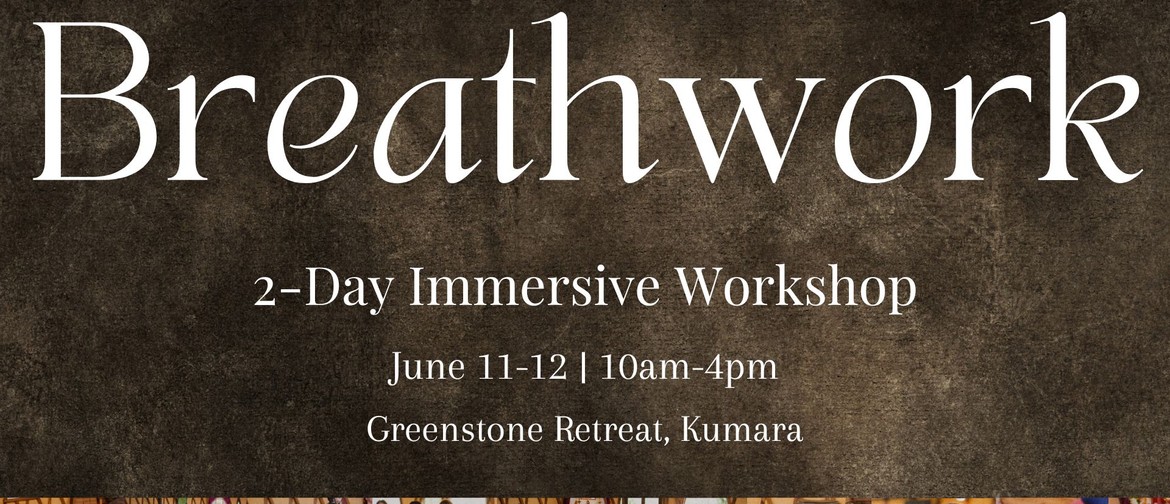 Restrictions
Listed by
Are you ready to RECONNECT to your true self?
To RELEASE the limitations that hold you back from stepping into your full potential and embracing your personal power?
& become the Creator Being that you are with the POWER to create the life you truly desire?
Are you struggling to create the life you truly desire?
Is fear, anxiety, overwhelm, unworthiness or limiting beliefs holding you back?
Do you desire to live a fulfilling, joyful and abundant life?
Unresolved pain, trauma and suppressed emotions may be the reason that you are not living the life you truly desire for yourself. The burying of trauma and painful emotions, such as shame, guilt, anger and grief can prevent you from stepping into your full potential and personal power. This likely began in childhood and you may not have any recollection of the actual event or words that were said to you...
"The mind may forget but the body remembers everything!"
When you experience trauma or stress, it can overwhelm your nervous system, causing the development of coping and defense mechanisms causing energy to get stuck in the tissues of your physical body and subconscious mind, creating dis-ease and disharmony in your life.
Many of us experience trauma and stress in infancy and early childhood which affects how we develop and mature. It affects how we make decisions and how we respond to our external environment and when it is not dealt with, it stacks and builds, creating increased levels of anxiety, stress, panic, fear and triggering your fight/flight/freeze responses.
In our immersive workshops we guide you within the layers of your being, to resolve deep emotional wounds and traumas, release stress and anxiety and to reconnect to the truth of who you are!
To step into your full potential you must first release what is not truly you, what is holding you back, the limiting beliefs, patterns and thoughts, the heaviness of stuck, stagnant energy, and transform the darkness through shining your light.
Be AWARE that our journeys are deeply transformational and healing. Healing requires you to go through the layers, to feel and EXPRESS in order to release and step into a new version of you.
Are you ready to TRANSFORM?
JOIN US FOR 2 FULL DAYS OF TRANSFORMATION & HEALING
Through the Power of Your Breath!
WHAT'S INVOLVED
- Understanding Trauma
- Prayer, Grounding & Resourcing
- Cacao Ceremony
- Biodynamic Breathwork: Foundational work, mini practices and exploration, 2 extended breath journeys
- Shamanic Sound Journey
- Integration
Early Bird pricing ends 14th May!
Post a comment
Did you go to this event? Tell the community what you thought about it by posting your comments here!