Content Syndication Partners
When your event is published on Eventfinda, you not only get published on New Zealand's biggest online events guide, your event information is also distributed to dozens of other sites automatically (if applicable). Think of Eventfinda as a one-stop point of entry for the distribution of your event info, saving you time and effort and ensuring accuracy on all of these sites because you control the information.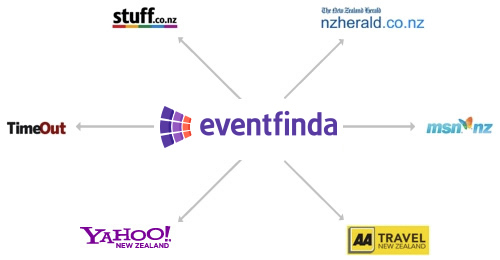 If you would like to display a list of events on your website, check out the Developer API.