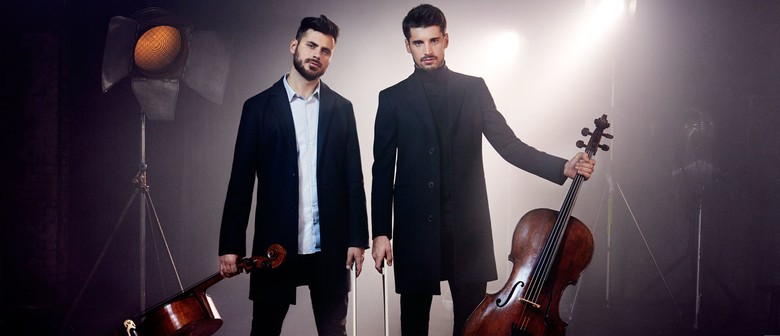 Websites
Crafty, Croatian cello duo 2Cellos first garnered public attention after uploading a cello-only cover of Michael Jackson's "Smooth Criminal" to YouTube.
Formed by longtime friends and seasoned players Luka Sulic and Stjepan Hauser, the pair inked a deal with Sony Masterworks in 2010 and released their eponymous debut album the following year, which featured cello-centric covers of tracks from the likes of U2 ("Where the Streets Have No Name"), Kings of Leon ("Use Somebody"), and Nine Inch Nails ("Hurt"), as well as a new version of the Michael Jackson track that helped launch their pop careers. 2013's In2ition mined the same pop/rock territory, with highlights arriving via classical crossover takes on songs from AC/DC ("Highway to Hell") and Coldplay ("Clocks"), and the Šulić and Hauser original, "Orient Express."
The duo's third studio album, 2015's Celloverse, included spirited takes on Iron Maiden's "The Trooper," AC/DC's "Thunderstruck," and Mumford & Sons' "I Will Wait."
By: James Christopher Monger