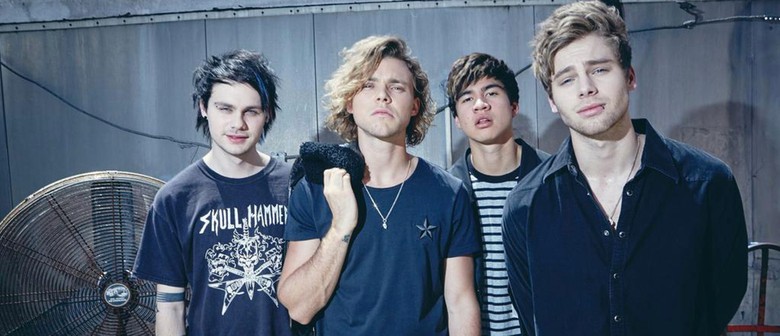 5 Seconds of Summer (5SOS) – Luke, Calum, Michael and Ashton – have conquered not only home-grown audiences but also those of far flung lands. Their highly anticipated gold-accredited, self-titled album, debuted at #1 in nine countries including Australia and New Zealand, and #2 in the UK and Sweden.
Their debut single charted at #2 on the US Billboard charts and their highly anticipated US album release next week will be supported by performances on Jimmy Kimmel and The Today Show. The album is now the highest selling pre-order in Universal Music Group history. Not bad for four teenagers from the Western suburbs of Sydney.
The album also peaked at #1 on iTunes in 71 different countries, heading straight to the #1 spot on iTunes in Australia and the UK.