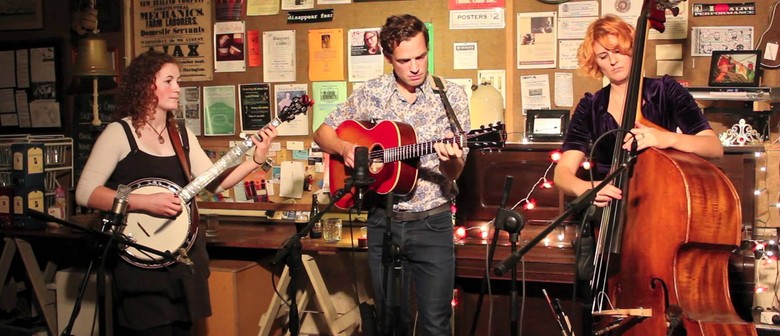 Website
If you've ever heard the sound of a banjo, then you might very well quiver at the thought of two being played together. At the same time. Alex & BB redefine this vision, with their exquisite combo of 5-string banjo and Irish tenor banjo.
These two young banjo virtuosos, Alex Borwick and Catherine "BB" Bowness, provide fresh insight into an instrument often associated with country folk, duels, and the Beverley Hillbillies.
Alex is a multi-instrumentalist, who can go from playing reggae one night to leading a traditional Irish session the next. He has studied and performed jazz with some of New Zealand's foremost jazz luminaries, and is the past recipient of several national jazz awards for his trombone playing. Since first picking up the tenor banjo in 2007, Alex has immersed himself in Celtic music, and is a member of the critically-acclaimed quirky folk trio Forbidden Joe.
BB has been playing the banjo since 2005, studying at first with her local banjo tutor and later with some well-respected players in the USA. In 2007 she was invited to the US to join the bluegrass band Long Road Home and tour their summer festivals, she is also the winner of the 2006 Uncle Dave Macon banjo contest. Lately BB's musical taste has been expanding; she has now finished her second year at the NZ School of Music, being the first accepted banjo player to study jazz.
In November 2010, Alex & BB released the EP, 'Play Banjo', a small offering of their musical ventures so far. The EP received strong critical acclaim, NZ Musician Magazine said: "They work together so well it's almost like hearing one 9-string banjo played by a four-handed banjo demon".
Source: Facebook
Past events by Alex and BB