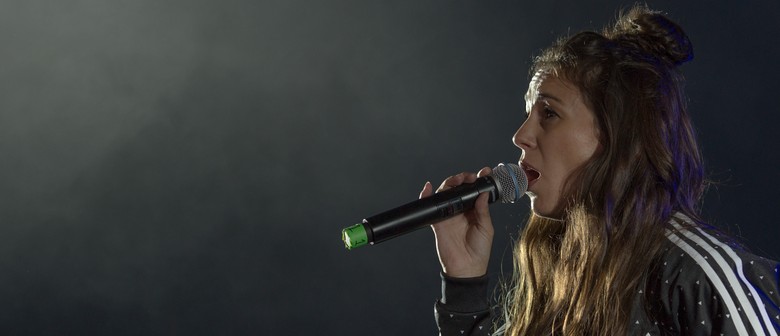 Amy Billings who performs as Amy Shark is an Australian indie pop singer-songwriter and producer from the Gold Coast, Queensland. She is best known for her 2016 single "Adore", which was voted in at number 2 on the Triple J Hottest 100, 2016.
Shark grew up on the Gold Coast and attended Southport State High School throughout her teenage years. She has been a video editor for the Gold Coast Titans and a resident of Broadbeach Waters with her husband Shane[2] and has been active as a musician on YouTube since 2014. In 2016, Shark won Pop Song of the Year at the Queensland Music Awards and embarked on a nationwide tour.
She performed her single "Adore", released in 2016 with production assistance from M-Phazes and Cam Bluff, in addition to a cover of Silverchair's "Miss You Love" for Like a Version. "Adore" received significant media attention as one of two frontrunners to take out first place in the Triple J Hottest 100, 2016, alongside Flume's "Never Be like You"; it was later voted in second place.
(Source: Wikipedia)