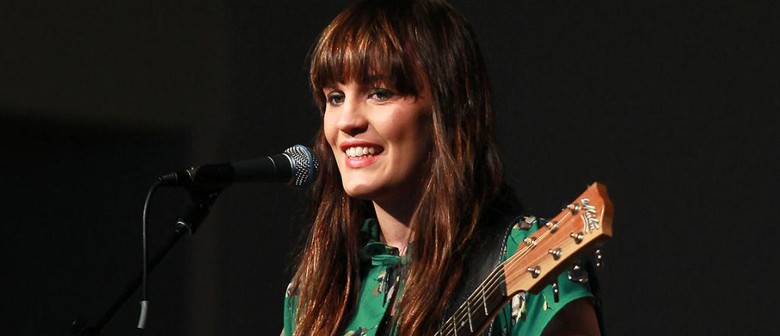 Most twenty-year-olds find themselves wondering what to do with their lives... but not Annah Mac. Before the age of nineteen this Southland girl had already been mentored by many of New Zealand's top producers, opened for Kelly Clarkson and The Script before eighteen, at seventeen honed her songwriting skills on a U.S. scholarship that took her to Nashville and the South By South West festival in Texas, and won the Smokefree Rockquest Female Musician Award and Play It Strange competition at sixteen and fifteen respectively.
Born and raised on a sheep farm in Tokanui - 60 kilometres south east of Invercargill, Annah has fond memories of singing with her two younger sisters at local jam-nights supported by the tight-knit township. Annah's childhood was also filled with countless family jams on road-trips and Australasian-wide adventures, including annual visits to the Tamworth Country Music Festival in New South Wales. By nine she had already won her first of three Gore Gold Guitar Awards.
Annah says that her songs are a mix of personal experiences and stories told from the perspectives of close friends - a sentiment that is clearly reflected in the lyrics of her debut album, 'Little Stranger'. Annah recorded the majority of the album at Roundhead studios with internationally renowned American producer Brady Blade, working with Josh Fountain from Kidz In Space at Woodcut Studios, and Wayne Bell and Ben King at The Lab to finish other tracks.
Current single 'Celia' is an upbeat fun song, originally written for a high-school friend. It has since had new life breathed into it by the influence of Annah's inner-circle learning how to juggle their current friendships with new love interests. 'Celia' superbly showcases her catchy pop sensibilities amidst handclaps and a carefree vocal-hook, all the while complementing Annah's lyrical sincerity.
Annah's live band includes:
- Jesse Sheehan: lead guitar (Rockquest winner '09 as a solo artist, The Electric Confectionaires)
- Haddon Smith: bass and keys (The Electric Confectionaires, toured as session musician with Dave Dobbyn, Brooke Fraser, Gin Wigmore, Capt. Kirk)
- Rob Fenton: drums and percussion (The Electric Confectionaires)
Source: Myspace
Image: Facebook