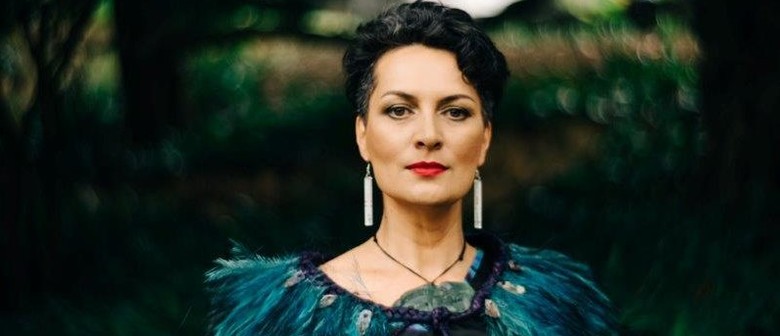 Website
Award-winning Christchurch based songwriter Ariana Tikao has been mesmerising audiences all over the country for years at a mix of festivals, intimate shows, and events such as the World of WearableArts show in Wellington's TSB Arena.
Her music is inspired by the writings and deeds of her Kai Tahu ancestors, but brought well and truly into the present, with haunting melodies and accompaniment of both contemporary and traditional instruments.

Ariana comes from a background of years of singing and composing her unique style of heartfelt music in both te Reo Maori and English, beginning with her group Pounamu in 1993. She draws on folk, pop, jazz and reggae styles, with a strong emphasis on Maori chant.
Recently Ariana collaborated with award-winning electronica producer Leyton to create her second solo album, Tuia. Tuia followed her critically acclaimed debut Whaea (2002). She has also appeared on Nuclear Free Aotearoa, The Green Room 02: Wahine and the album Mihi, with her band Pounamu, back in 1996.
Ariana was honoured last year with a Toi Maori award for her contribution to Maori music.
One reviewer said of Tuia: "A magical and at times mystical trip... like being bundled up in a big feather cloak and transported to another world". This is also what audiences experience when they come to see Ariana perform in concert.