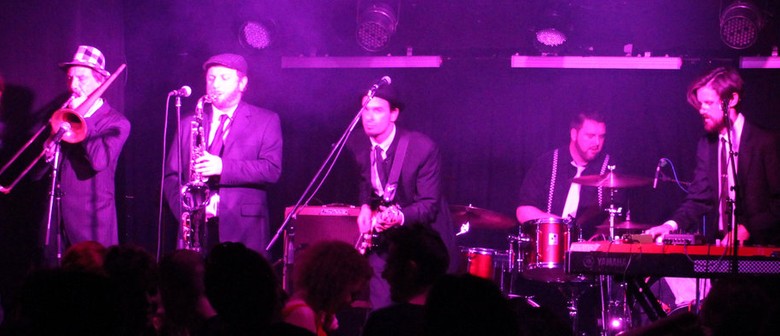 Website
Formed in 2009 Battle-Ska Galactica has fast become New Zealand's premier ska band.
With their debut album, "Everybody's Got An Opinion" (2012), the band is set to take the NZ music scene by storm with their infectious mix of reggae, jazz, rock and of course ska, ska, ska!
Comprised of some of Wellington's finest musicians, the band has been working overtime, skankin' it on dance floors up and down the country, re-establishing the popularity of ska music in New Zealand with vengeance, one rude boy and girl at a time.
A national tour is in the works to promote the album this year and with the band promising highly energetic performances and a truly original sound, they are one act not to be missed.
The Battle-Ska Galactica are:
Saali Marks (vocals/guitar), Dayle Jellyman (vocals/keys), Frankie Curac (vocals/sax), Mat Enright (trumpet), Damian Forlong (trombone), Steve Swanson (drums) and John Downes (bass)
New Zealand's up and coming party band is set to explode on the the NZ music scene.
Past events by Battle Ska Galactica