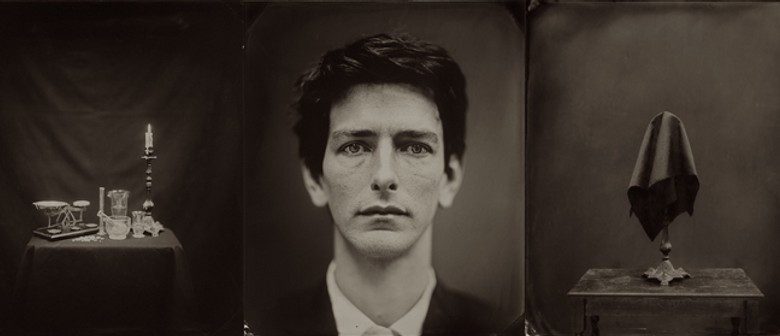 Ben Cauchi (b.1974. Auckland) is a contemporary photographer whose practice is the 19th Century technology of wet-plate photography.
Primarily studio-based Cauchi uses a minimum of props to create images that capture a "suggestive moment from an open-ended narrative." The resulting works are introspective and moody and embrace the magic and mystery that fascinated photography's early pioneers.
Since 2000 Cauchi has had numerous dealer gallery shows and has been the subject of a number of public gallery exhibitions including "Dead Time" (Hocken Gallery & Christchurch Art Gallery, 2008), "Lull" (Sarjeant Gallery, 2008), and "Smoke and Mirrors" (Aratoi Art and History Museum & Te Manawa, 2005). His work has been included in numerous group exhibitions in both New Zealand and Australia.
Cauchi's work is held in major public collections in Australia and New Zealand including the National Gallery of Australia, Art Gallery of New South Wales, Auckland Art Gallery, and Te Papa Tongarewa.
Among the residencies Cauchi has held are Tylee Cottage Artist in Residence (2005), Frances Hodgkins Fellow (2007), Rita Angus Cottage Artist in Residence (2011), and McCahon House Artist in Residence (2011 – 2012). At the end of 2011 he was a recipient of the Arts Foundation of New Zealand New Generation Award.
Past events by Ben Cauchi