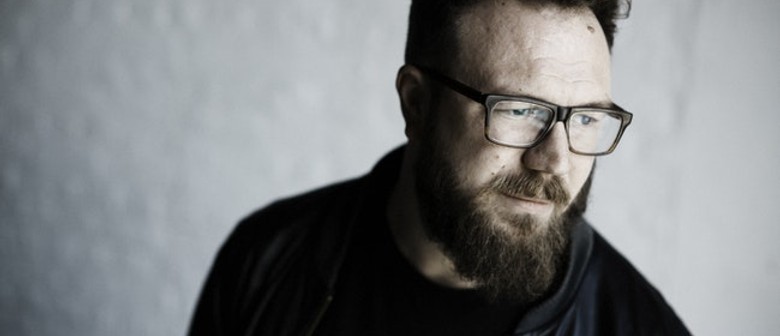 As a singer and lead guitarist in rock band Gomez, Ben Ottewell is well known for his unmistakable voice and talent for blistering and inspired guitar solos. Rolling Stone declared, "Gomez's not-so-secret weapon is Ben Ottewell." And as GQ Magazine once wrote and anyone listening can attest, "[his] voice is not of this world."
Since his first solo release, Shapes & Shadows (released by ATO, 2011), Ottewell has been pleasing audiences with a series of successful acoustic tours across the UK, US and Australia. Now with a newly-recorded album of songs for his second solo project, Rattlebag, the singer is set to return to the road, performing his new music.
On Rattlebag, Ottewell once again collaborated with childhood friend and his Shapes & Shadows writing partner Sam Genders, previously of Tunng. "Sam and I grew up together in a little village called Bonsall in Derbyshire and have been friends since childhood. I love his songwriting — the stuff he did with his bands Tunng and The Accidental, particularly lyrically."
In Fall 2013, Ottewell decided to connect with his fan base to crowd-fund Rattlebag, and launched a pledge campaign on Indiegogo. "It seems to be a really honest way to do it," Ottewell said at the time. "Indiegogo lends a kind of transparency into making the record…I feel long-term Gomez followers will really enjoy engaging in this way." The experiment worked well and exceeded his fundraising goal, with enthusiastic supporters from around the world contributing to the recording of the album.
Simultaneously stripped-down and lush, Rattlebag is a collection of beautifully poetic tales of salvation and redemption, of sanctuary and braving rocky seas in search of distant shores. Ottewell's infectious melodies and bluesy riffs will stick with you, and beg you to sing along.
"There's a time and place for us/I will take you there," he sings ("Shoreline"). Ben Ottewell proffers hope and promise accompanied by sublime acoustic and slide guitars, and that's something we can all use.