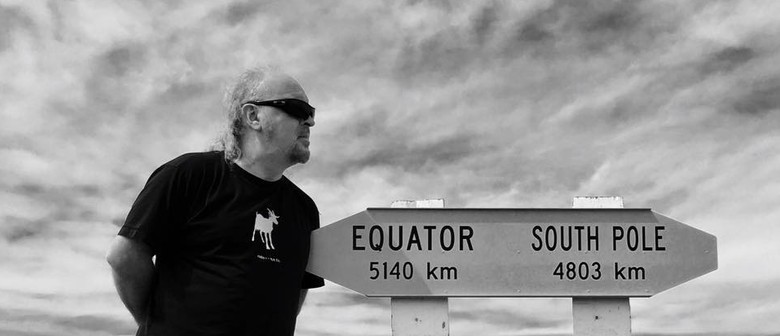 Websites
Bill Bailey is a comedian, musician and actor most well known for live shows Dandelion Mind, Tinselworm,Bewilderness and Part Troll, and his work on television in programmes such as Never Mind the Buzzcocks and Black Books.
Bill formed the Rubber Bishops with Toby Longworth in 1984, using cassocks borrowed from a church in Edinburgh. They became well known on the club circuit for their off-the-wall musical comedy. When Toby left the Rubber Bishops in 1989 to join the RSC, Bill and Martin Stubbs continued with the Rubber Bishops till 1994.
After the Rubber Bishops, Bill teamed up with Sean Lock for 1994 Edinburgh show Rock, before going solo in 1995 with Cosmic Jam and earning a Perrier nomination. This led to a 1996 TV broadcast of the show, featuring a souped up X-Wing-esque keyboard and a giant papier mache ant suspended from the ceiling.
The turn of the century brought a starring role in award-winning sitcom Black Books as increasingly deranged ex-accountant Manny Bianco, and guest appearances in acclaimed comedy Spaced as Bilbo Bagshot – comic store owner and die hard Hawk the Slayer fan.
Bill's 2001 tour Bewilderness was a commercial and critical success, with The New York Times calling him "a treat for the funny bone, the brain and the ear", and The Telegraph pronouncing him "a hobbit with a wicked sense of humour".
Bill's next big tour, Part Troll, was met with equal acclaim and achieved success all over the world. Its beginnings were at Edinburgh Fringe Festival 2003, a year when Bill also branched out as a dramatic actor in an extremely well-received production of 12 Angry Men, as the restrained Juror 4. Two years later he assumed the vastly different role of the slouchy, unkempt Oscar in The Odd Couple, and received equally excellent reviews.
In 2006 Bill premiered his show Steampunk in Edinburgh, and appeared on our screens on Sunday afternoons hosting Wild Thing I Love You, a Channel 4 wildlife show calling for Bill and his team to come up with innovative solutions to animals' problems and in 2007 Bill took his audio-visual comedic extravaganza, Tinselworm, on a sold-out arena tour of the kingdom.
In 2008, he toured Australia and New Zealand withTinselworm and then decided to make a stop at The Royal Albert Hall in order to perform Bill Bailey's Remarkable Guide to the Orchestra with Anne Dudley and the BBC Concert Orchestra.
Bill Bailey's Birdwatching Bonanza was transmitted in January 2010 on Sky1 HD and Sky1 where Bill played host to two celebrity teams in a series of tough, competitive bird watching challenges. In March, he appeared at the O2 for Channel 4′s Comedy Gala to raise money for Great Ormond Street Children's Hospital, and followed that with an appearance as Farmer Macreadie in Emma Thompson's feature film,Nanny McPhee and The Big Bang.
Bill's latest show - Qualmpeddler - has all the trademark Bailey elements: musical mash-ups, twisted logic, some political ranting, brilliant visuals and animation, a clear-eyed yet surreal view of the modern world, plus some new explorations of language inspired by a trip to China, where Bill's experiences were stranger than surreal.
- www.billbailey.co.uk
Past events by Bill Bailey