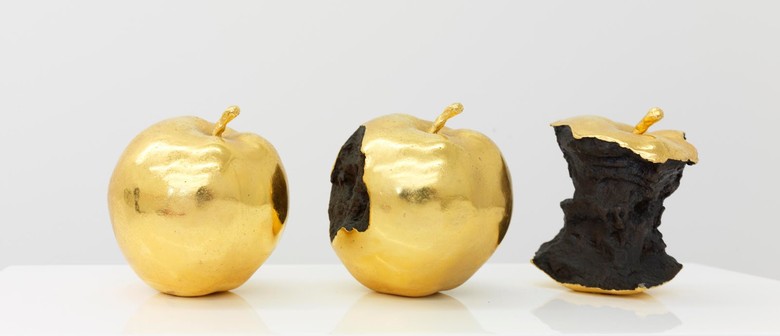 Billy Apple, ONZM (born Barrie Bates in Auckland, New Zealand in 1935) is an artist whose work is associated with the New York and British schools of Pop Art in the 1960s and with the Conceptual Art movement in the 1970s. He collaborated with the likes of Andy Warhol and other pop artists.
In 1962 Bates conceived Billy Apple: he bleached his hair and eyebrows with Lady Clairol Instant Creme Whip and changed his name to Billy Apple. Apple was a pioneer in the use of neon in art works, and in 1969 opened one of the first alternative art spaces in New York City.
Apple's work continues to be displayed in many prominent galleries. His work is part of the permanent collection of the Museum of New Zealand Te Papa Tongarewa, Auckland Art Gallery / Toi o Tamaki , the Christchurch Art Gallery / Te Puna o Waiwhetu, The University of Auckland and the SMAK/Stedelijk Museum voor Actuele Kunst in Belgium.
- Photos courtesy www.acpalmer.co.nz, Billy Apple 'Art for AIDS' at Hamish McKay Gallery, Wellington, 2001
Past events by Billy Apple