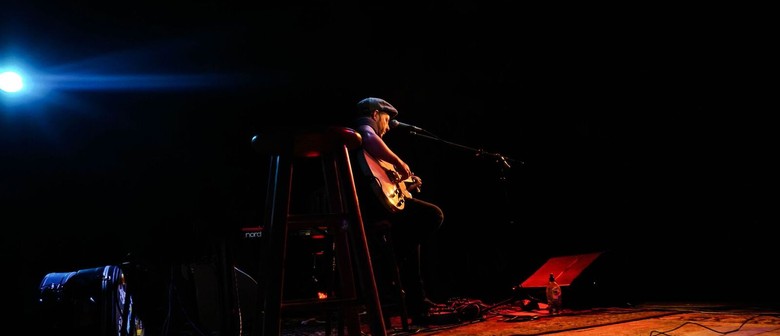 Born in the sunny coastal town of Nelson, New Zealand Bryce is a classically-trained pianist, a guitarist and a well-travelled singer/songwriter who has performed nationally and internationally.
Bryce originally trained as a trade certified boat builder before changing tack and graduating from a university in Sydney in 2003 with a visual arts/teaching degree. It all started when a street busker showed him some chords on the acoustic guitar and Bryce was captivated.
In 2010 Bryce released his debut independent album A Perfect Day for Travel. The album gained impressive industry reviews with six songs off the album featuring alongside songs from the iconic Cat Stevens in the multi-award winning New Zealand feature film Last Paradise.
Bryce moved to Melbourne in 2011 and worked in the city as a musician, establishing his reputation on the indie circuit. In 2012 he released his much-anticipated second album Hope Mountain, recorded in his hometown of Nelson, New Zealand. Band tracks were recorded live and edited by award-winning kiwi producer, Mike McCarthy at Manuka Studios.
In April 2013 the first single from Bryce's record deal with USA label 'Musik and Film' called "Dead Man Walking" was released, reaching #2 on New Zealand's iTunes country chart.
Bryce worked on the new single with Musik and Film's world-class producer Stephen Wrench (Lynyrd Skynyrd, Rick Springfield). Engineering and additional instrumentation was provided by Terry Nails (Ozzy Obsourne, Axl Rose, Sex Pistols) and Eric Charleton (Dave Weckl).
After the release of "Dead Man Walking" Bryce featured on Television New Zealand's "Seven Sharp" programme.
In September 2013 he released "You Got Me" taking the combined global radio station pick up for his two latest singles to more than 28,000. He also performed on national television with iconic NZ-based singer-songwriter Paul Ubana Jones to kick of their national 'Songbook and Six String' tour.
A few weeks later Bryce was invited to perform at the prestigious Queenstown International Jazz & Blues Festival which featured 70 International and NZ acts.
Bryce is headed back to Australia to tour after meeting his sponsor children with World Vision. His latest single "The Brightest Star", is a song about the concept behind giving hope to those born into the cycle of poverty when you live a long away. Inspired by a conversation with an oil-rig maintenance diver who watched the stars above from the bottom of the ocean beneath the oil-rig he was working on.
In January 2013, Bryce was selected to be the support act for Australian music sensation Guy Sebastian. The next focus will be recording new material before touring Australia in April & New Zealand in May with the talented Germein Sisters.
Bryce's music traverses folk, country, rock and pop – always soulful whatever the genre. It's the ideal soundtrack for the traveller and free spirit in us all.
Bryce is enjoying his new HD28 Martin acoustic guitar, which really suits the style of his new songs.