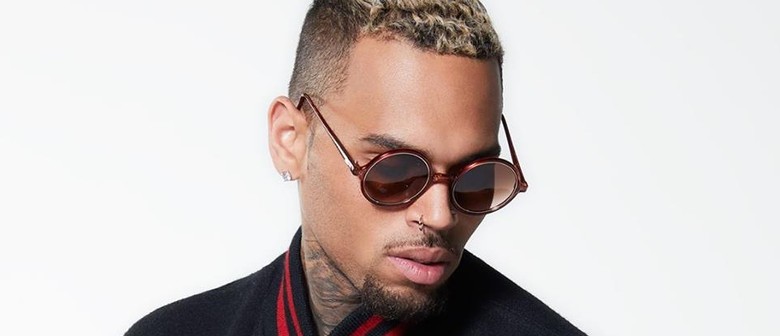 Grammy Award winning and multi-platinum-selling singer/songwriter Chris Brown recently made his sixth #1 album entry on the Billboard R&B/Hip-Hop chart with his latest release X (RCA Records), according to Nielsen SoundScan.
The album also debuted at #2 on Billboard's Top Albums chart, marking his sixth album debut within the Top Ten. Topping sales of 2012's Fortune, X sold over 140,000 units in its first week while Spotify streams of the album continue to rise. Fans will be able to hear tracks from his chart-topping album in person when Chris kicks off his upcoming nationwide "Between the Sheets" Tour, joined by Trey Songz and Tyga, on January 28th, 2015 in Hampton, VA.
With his incredible national television debut performance of the album's title track on The Tonight Show Starring Jimmy Fallon and recent much-buzzed about performance of "New Flame" with Usher at the iHeart Music Festival, combined with the ongoing chart-topping success of "Loyal," there's no question why the talented Chris remains a mainstay at top of the charts.
The Los Angeles Times asserts that Brown's X "contains some of his sharpest work," while the Associated Press describes the album as "cohesive, entertaining… the singer's work is majorly on point." XXL magazine sums it up with "'X' certainly proves that Chris Brown's talent will forever shine through over whatever troubles come his way… the album's mix of genres, producers and collaborators is sure to be another chart-topping effort for Breezy."
It's been nine years since the multi-talented Brown arrived on the scene as a 16-year-old with "Run It!" Since then he's racked up total U.S. album sales of 8.3 million, six No. 1 singles (two on the Hot 100; four on Hot R&B/Hip-Hop Songs), 12 top 10 Hot 100 singles and 26 top 10 singles on Hot R&B/Hip-Hop Songs.
Meanwhile, his total song sales stand at 42 million and he has over one billion views on VEVO. Adding the coveted Grammy Award to his collection, Brown is the recipient of over 40 awards, including a Billboard Music Award for Top R&B Artist in addition to the 2012 BET Awards for Best Male R&B Artist and the 2012 MTV Video Music Awards for Best Male Video and Best Choreography for "Turn Up the Music." - Official Facebook Page
Post a comment
i love u yay carrrnnt wait to go to da cncert Chris Brown & Rihanna Rule I can't Believe They r Coming 2 New Zealand
Past events by Chris Brown