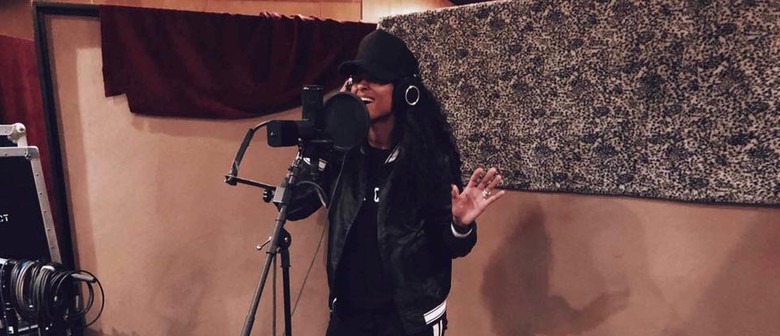 Ciara Princess Harris, known mononymously as Ciara, is an American singer, songwriter, record producer, dancer, actress, and fashion model. Born in Austin, Texas, she traveled around the world during her childhood, eventually moving to Atlanta, Georgia where she joined the girl group Hearsay; however, the group disbanded after having differences. It was at this time Ciara was noticed for her songwriting. In 2002, Ciara met music producer Jazze Pha. With his help, she signed a record deal with LaFace Records.
In 2004, Ciara released her debut studio album Goodies, which spawned three hit singles: "Goodies", "1, 2 Step", and "Oh". The album was certified triple platinum by the Recording Industry Association of America (RIAA), and earned her four nominations at the 48th Annual Grammy Awards. She released her second studio album, Ciara: The Evolution, in 2006 which spawned the hit singles "Get Up", "Promise", and "Like a Boy". The album reached number one in the US and was certified platinum.
Her third studio album, Fantasy Ride, released in 2009, was considerably less successful than Ciara's first two albums. However, it produced the worldwide top-ten hit "Love Sex Magic" featuring Justin Timberlake, which earned her a Grammy Award nomination for Best Pop Collaboration with Vocals. The following year, Ciara released her fourth studio album Basic Instinct, which was met with low sales and continued a downward trend in her commercial success. In 2011, she signed a new record deal with Epic Records, and released her self-titled fifth studio album, Ciara, in 2013 which was preceded by the U.S. R&B/Hip-Hop top-ten hit "Body Party".
Ciara has also transitioned into acting in 2006 she made her film debut it All You've Got, followed by Mama, I Want to Sing! (2012) and That's My Boy (2012). In 2013, Ciara had a recurring role in the US TV series, The Game. Since making her musical debut in 2004, Ciara has attained eight Billboard Hot 100 top-ten singles, including a number one. She has also earned numerous awards and accolades, including three BET Awards, three MTV Video Music Awards, three MOBO Awards, and one Grammy Award. Ciara has sold over seven million albums worldwide, and more than 4.3 million albums and 6.9 million digital singles in the United States alone. - Wikipedia