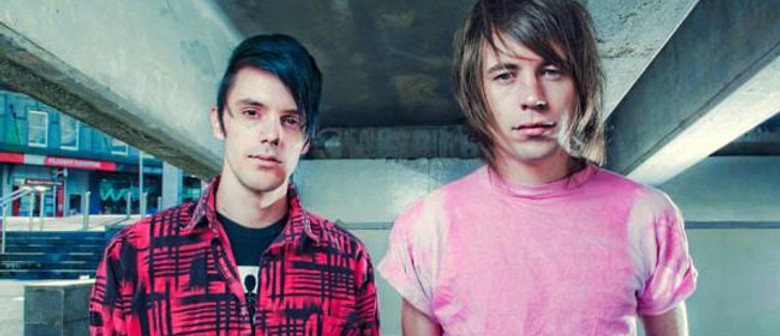 Website
Electro-synth pop at its finest. This two-piece band is made up of Sam Harvey & Damien Daniels, who describe their sound as "erotic pizza". Clearly influenced by the work of international heavyweights like MGMT, with tinges of Metro Station, the band create infectious, hand-clapping pop.
Their self-titled debut EP sticks closely to this motif, sounding like "the soundtrack to a sparkling and noisy dream where synths, drum machines and electronic sounds weave amongst each other on the verge of some wondrous binary induced chaos." - scoop.co.nz
Expect plenty more from this lively, fun duo.