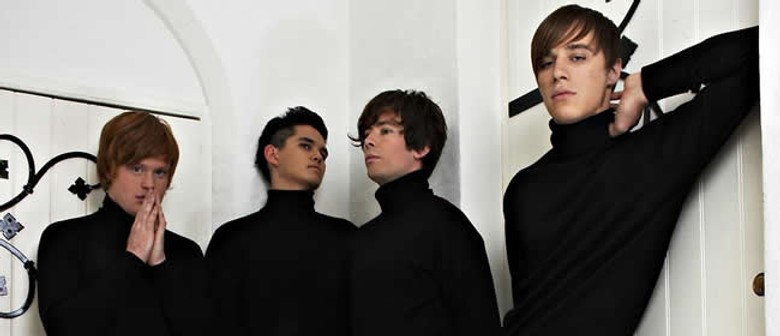 Cut Off Your Hands is an indie pop band based in New Zealand.
The band formed in Auckland, New Zealand, in 2006, comprising lead vocalist Nick Johnston, guitarist/backing vocalist Jono Lee (replacing Michael Ramirez), bassist/backing vocalist Phil Hadfield and drummer/backing vocalist Brent Harris.
In 2007, they released the ubiquitous single "Still Fond", which received extensive play on TV and radio. In 2008, the band released debut album You & I internationally on record label French Kiss. 2011 will see a follow-up album, which is yet to be named.
The song "Happy As Can Be" was used on the soundtrack of the FIFA 10 video game.
(Wikipedia)
Past events by Cut Off Your Hands