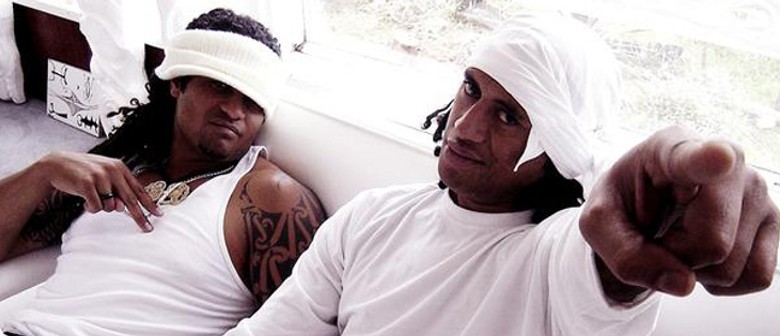 Formed at a time when New Zealand hip hop was a mere pipe-dream, Dam Native burst onto the scene with the release of their first album, "Kaupapa Driven Rhymes Uplifted", produced by Zane Lowe in 1996. Charged with the ferocity of urban youth, and riddled with Te Reo Māori, the music became the Kiwi answer to America's West Coast, at the height of its popularity at the same time.
Its success led to Tui awards for Most Promising Vocalist and Most Promising Group in 1997, and contained the now-classic "Behold My Kool Style". The video for the song has gone on to be listed at number 17 on the Film Archive's list of 100 Classic Kiwi Clips.
Fifteen years later, "Kaupapa Driven Rhymes Uplifted" was followed by "Aotearoa...Nobody Does It Better". This album sees the continuation of Dam Native's distinctly Māori style, with song titles like "Whakarongo Mai Nei" and "Lick My Patu". Add to this passing references to Te Rauparaha and Apirana Ngata, and its clear that lyricist Daniel Haimona endeavours to give a full representation of the urban Māori experience.
Dam Native are:
- Daniel Haimona (vocals)
- Bryson Campbell (vocals/guitar)
- Robert Lundon (production)
The live band includes:
- Pirimia Falwasser (vocals)
- Tom Atkinson (drums)
- Jo Keating (bass)
- Timothy William (keyboards)
Past events by Dam Native