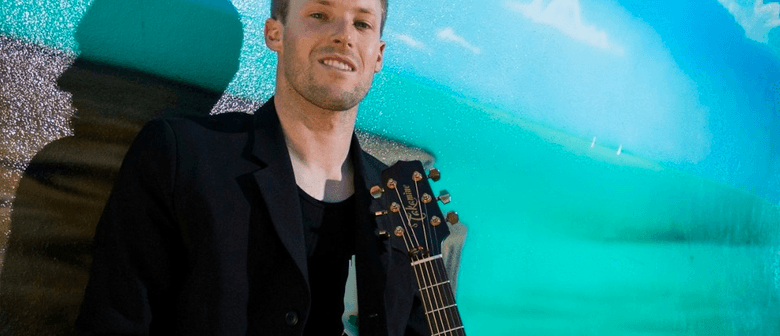 Born in Western Australia, David moved with his family to New Zealand when he was nearly 2 years old, and has been singing ever since!
Heavily involved in music through high school, playing piano, trumpet, and trombone, he also sang in various school choirs and barbershop quartets. He was a member of the 2001 O.K. Chorale that won a Gold award at the National Secondary Schools competition held in the Christchurch Town Hall that particular year, which sparked an enthusiasm to perform in similar venues.
He first picked up a guitar aged 14, and began learning to accompany himself singing, especially enjoying the challenge of playing and singing Dave Matthews songs. From there his interest in the guitar grew and grew, and he went to study a B.Mus in Classical Guitar at Massey University in Wellington. He never completed the degree, but it led him on to discover new tastes in music, notably folk/country oriented – with the likes of Chet Atkins, Jerry Reed, and Tommy Emmanuel.
David taught all styles of guitar in high schools for 4 years, before moving to Auckland in 2010 where he made the choice to become a professional musician in late November.
David is the only artist to have been nominated twice for the Horizon Award (promising new artist) at the New Zealand Country Music awards (2011 and 2013), and has performed live with Grammy Award winning artist Bryan White. He was a nominee for the 2011 Pat McMinn Rising Star Award, has appeared on National Television – TV1's The Good Morning Show and Seven Sharp, and TV3 News – and was a finalist in the 2010 Singer Songwriter Syndicate's "Singer/Songwriter" competition. His song 'Missing You' held the #1 spot on theaudience.co.nz weekly charts for 5 weeks in 2012, and 'I Believe In You' reached #2 on the NZ iTunes Country Charts in 2013.
He is currently working on a new album with award-winning kiwi producer, Mike McCarthy at Manuka Studios.
Past events by David Shanhun