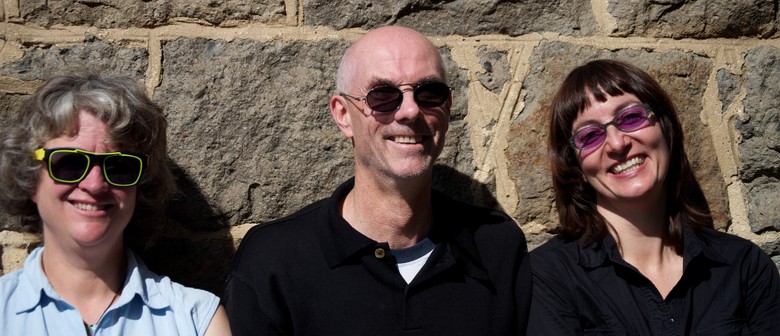 Website
Ask Erin Morton, Lynn Vare and John Dodd to describe the Delgirl sound and they'll scratch around for the right words. Acoustic, country-blues? Harmony-rich folk-reggae fusion? It is what it is, they say. Ask them to play, and their songs do the talking, revealing musical roots nourished by the warm waters of the Tropics, the cool mountain streams of North America and the fertile soils of their New Zealand homeland.
These multi-instrumentalist singer-songwriters from Dunedin play roots music, bedded in tradition but speaking of today's laughs, loves and losses in one clear voice. As performers they slip quietly into the living-room of the soul, warming it with their unaffected charm. Fluid, luminous voices meld with guitar, ukulele, banjo and stand-up bass in songs that swing with sweet-tempered ease.
In January 2009, Delgirl landed the Recording Industry Association (RIANZ) Award for Folk Album of the Year 2008, for their debut long player Two, Maybe Three, Days Ride. Their second album Porchlight was released in Dunedin in October 2009. John joined the group when founding double bass player Deirdre Newall retired in August 2010, and the new Delgirl trio released their EP "Freaky Pea' in March 2011.