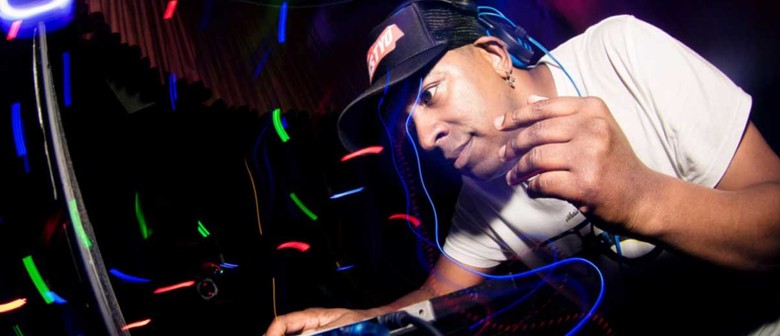 Marco Antonio Silva a.k.a. DJ Marky is a Brazilian drum and bass DJ. Together with DJ Patife, XRS Land and Drumagick, Brazilians were forging a new sound in drum and bass that became popular around the the world with releases such as LK and Só Tinha Que Ser Com Você.
DJ Marky's life changed when he was playing at a São Paulo's nightclub in 1998 and was spotted by Brian D. Regarded as a stylist of the drum'n'bass, after enduring a lack of audiences in Brazil he gained success in the English scene, playing monthly at Bar Rumba in Piccadilly Circus and mixing music live for radio.
In 1999, English critics deemed him "revelation of the year." His CD Workin' the Mix (1999) included tracks from E-Z Rollers and DJ Swift. He toured through Canada, Holland, Ireland, and England and opened for Prodigy at the Close Up Planet festival, playing for 20,000 people in May 1999.
In 2000, he released Audio Architecture (which sold 30,000 copies in Europe) and participated in Otto's double CD Changez Tout. Chart success followed in 2002, with a remix of "LK (Carolina Carol Bela)" (originally by Jorge Ben and Toquinho) hitting the British charts as part of a full-fledged drum'n'bass revival.
During his globetrotting mixing schedule, he recorded an Essential Mix for the BBC in 2004, and released his own work (mixing and occasionally production) on his associated Innerground imprint via releases In Rotation (2004), The Wizard (2006), The Master Plan (2007), and Makoto (2009). He has also released mix volumes in conjunction with 4hero (The Kings of Drum + Bass) and the long-running Fabric Records DJ series (Fabriclive.55). Alvaro Neder