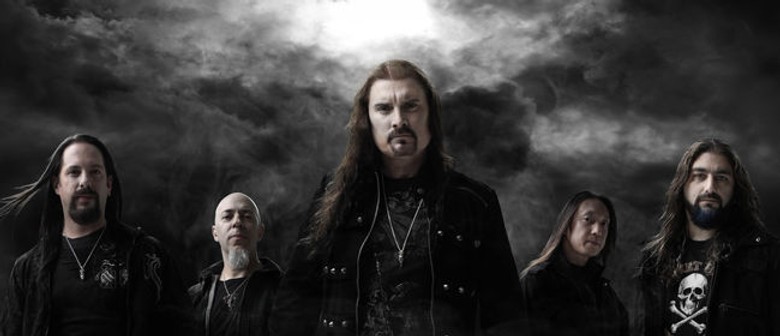 Dream Theater is an American progressive metal band formed in 1985 under the name Majesty by John Myung, John Petrucci, and Mike Portnoy while they attended Berklee College of Music in Boston, before they dropped out to support the band. Though a number of lineup changes followed, the three original members remain today along with James LaBrie and Jordan Rudess.
Dream Theater has become a successful progressive metal band. Although the band has had a few successful hits (notably "Pull Me Under" in the early 1990s, which received extensive MTV rotation), they have mostly stayed underground for their career.
The band is well known for the technical proficiency of its instrumentalists, who have won many awards from music instruction magazines. Dream Theater's members have collaborated with many other notable musicians. Guitarist John Petrucci has been named as the third player on the G3 tour six times, more than any other invited guitarist, following in the footsteps of Eric Johnson and Robert Fripp.
The band's highest selling album is the gold selling Images and Words (1992), which reached #61 on the Billboard 200 charts.[1] Both the 1994 release Awake and their 2002 release Six Degrees of Inner Turbulence also entered the charts at #32 and #46 respectively and received mostly positive reviews. Six Degrees of Inner Turbulence also led to Dream Theater becoming the initial band reviewed in the Music Section of Entertainment Weekly during its opening week of release, despite the magazine generally preferring more mainstream music. In 2007, Systematic Chaos entered US Billboard 200 at #19.[1] Dream Theater has sold over two million albums in the U.S.,[2] and over 8 million records worldwide.[3] The band's tenth studio album, Black Clouds & Silver Linings, was released on June 23, 2009. It entered the US Billboard 200 at #6 and Eurochart Hot 100 at #1, marking their highest entry on either chart. - Wikipedia