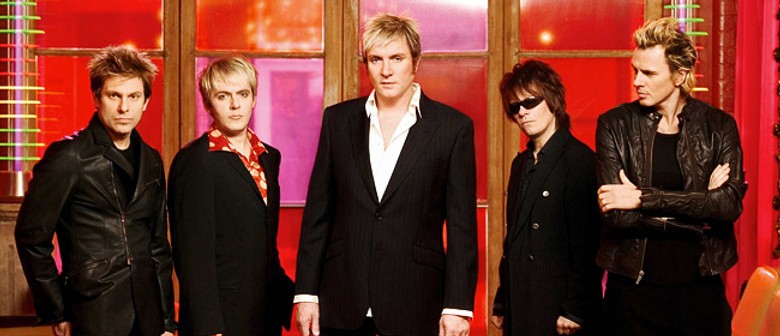 Duran Duran is an award winning English rock group notable for a long series of popular singles and vivid music videos. They were the most commercially successful of the New Romantic bands and a leading band in the MTV-driven "Second British Invasion" of the United States.This band was credited for bringing New wave to a mainstream audience. During the past three decades they have placed 21 singles in the Billboard Hot 100 and 30 in the Top 40 of the UK Singles Chart, and have sold more than 85 million records.
The band's hit singles include "Girls on Film", "Rio","Hungry Like the Wolf", "Save a Prayer", "Is There Something I Should Know?", "Planet Earth", "Union of the Snake", "The Reflex", "Wild Boys," "Notorious", and the James Bond theme "A View to a Kill" in the 1980s, "Ordinary World" and "Come Undone" in the early 1990s, and "Sunrise", and "What Happens Tomorrow" in the 2000s. A new single, "Falling Down" has been released from their 2007 album Red Carpet Massacre. They have won two Grammy Awards for their music videos.
Duran Duran was created by Nick Rhodes (keyboards) and John Taylor (bass), with the later addition of Roger Taylor (drums), Andy Taylor (guitar), and Simon Le Bon (lead vocals); none of the Taylors are related. The group has never disbanded, but the line-up changed to include guitarist Warren Cuccurullo from 1989 to 2001, and drummer Sterling Campbell from 1989 to 1991. The reunion of the original five members in the early 2000s created a stir among music media and the band's fans. Andy Taylor has since left the band once more.
Post a comment
please come back to new zealand guys...i have loved u all since i was 13 years old..im 35 now!!..i missed ur show in aucks 2 times cos of bad health... u need to do a 3 night tour..one in auckland..one at the cake tin stadium in wellington and one in christchurch or if u cant do that..be in istanbul in july..cos i be there on holiday!!..lmao!!! man it sux living in new zealand..all the cool bands are in england..damn my father for moving away from london 60 somewhat years ago!! sooo..peassss and carrots come back!!...we luffs u here ya know!! ;^))))))))