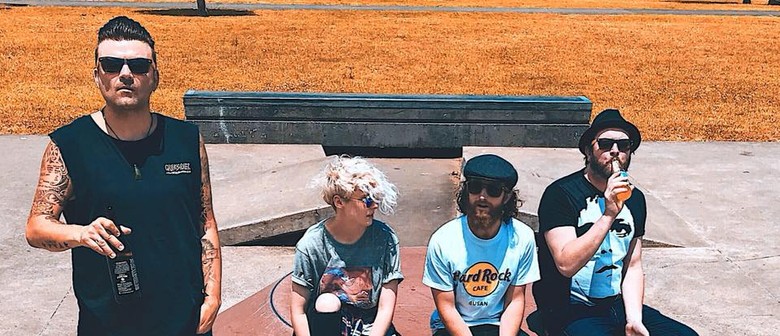 Ekko Park are a Rock Band from Auckland, New Zealand that consists of guitarist and singer Joe Walsh, guitarist Joel Halstead, drummer Nick Douch and bassist Bryan Bell.
Ekko Park have released two albums. 2013's 'Tomorrow, Tomorrow, Today' which was nominated for Best Rock Album at the 2014 New Zealand Music Awards and 2015's 'Know Hope' which was nominated for the 2016 Taite Music Prize. Both albums charted Top 15 in the Official New Zealand Music Chart and were in the Top 5 local releases on release week.
In 2016 The singles 'Probable Cause' and 'Validation' from 'Know Hope' were released to radio in Europe and caused a massive stir in Italy with 'Probable Cause' going to #1 & 'Validation' going to no. 3 on the Official Italian Rock Radio Airplay Chart. The band were asked to write a song for Virgin Radio Italy's Xmas In Rock 2 Compilation Album, and in December 2016 featured on the album with their song "Christmas Is Home"
The band has performed at major New Zealand Music Festivals including Rhythm and Vines and Homegrown. They have also supported international artists at Vector Arena (now Spark Arena), The Powerstation and The Logan Campbell Centre, as well as touring internationally in Australia, Ireland and UK.
July 2017 saw the band release a brand new single and video called "Going Uptown". - Wikipedia