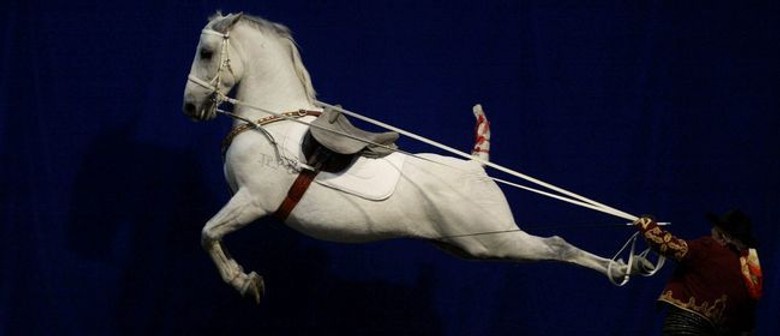 The horses of Spain are some of the most celebrated in history, favoured for centuries by European royalty, equestrian riders and bullfighters and this performance will celebrate the tradition, athleticism and grace of these revered creatures.
In the south of Spain, the tradition of flamenco dancing is rivalled only by the tradition of breeding fine Spanish horses and Rene Gasser says the breeds have been featured in portraits with European royalty, used in multiple movies and are extremely popular among riders.
El Caballo Blanco, "The Dance of the White Stallions" will feature a number of performances involving the Andalusian, Friesian, Lipizzaner and Arabian breeds. The event is dedicated to showing off the amazing beauty and manoeuvres these horses are capable of.
Past events by El Caballo Blanco