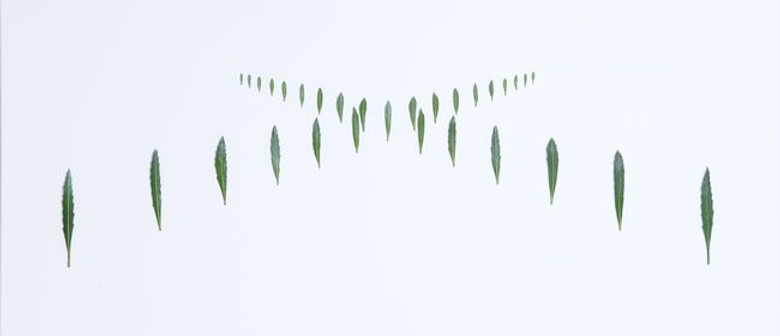 Elizabeth Thomson is a significant New Zealand sculptor and printmaker, based in Wellington. Her work often features exquisitely-cast plants, insects, moths and molecules arranged in geometric patterns along wall spaces.
Elizabeth was born in Auckland in 1955. In 1988 she graduated with a Master of Fine Arts from Elam School of Fine Arts, University of Auckland. She moved to Wellington from Auckland in 1991 and currently works out of her Newtown studio.
Shortly after this move, Elizabeth attracted wide public attention in the 1992 exhibition Distance Looks Our Way at the International Expo in Seville, Spain. The exhibition featuring cast bronze moths was well-received at both the City Gallery Wellington and Auckland Art Gallery. In 1998 she was awarded the James Wallace Art Award.
A large number of exhibitions followed over the years, culminating in a major 20 year survey exhibition 'My Hi-fi, My Sci-fi'. Curated by Gregory O'Brien for City Art Gallery, Wellington, this extensive exhibition toured five public venues throughout the country and was accompanied by a 50-page catalogue publication.
Reflecting her own careful arrangements, Elizabeth's work is appearing all over Wellington. Her site-specific works include Big Wavy Gravy at the Matterhorn, Sonic Sisters at the National Library Foyer, Lepidoptera at Te Papa and Never so Far at the High Court Foyer.
Elizabeth is represented in Wellington by Mark Hutchins Gallery.

Past events by Elizabeth Thomson