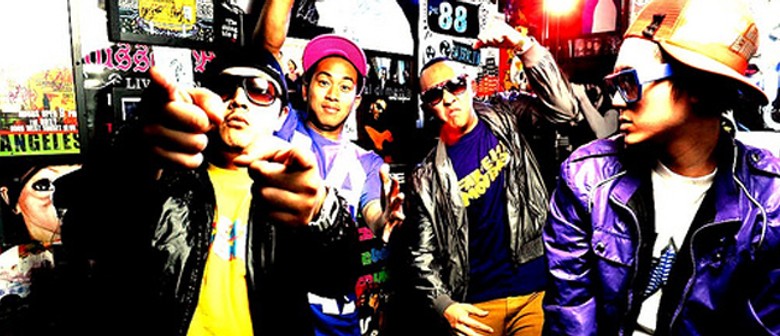 Website
Far East Movement (stylized Far⋆East Movement and abbreviated FM) is an Asian American electro hop quartet based in Los Angeles, California. Members Kev Nish, Prohgress, J-Splif and DJ Virman represent Japanese, Korean, Chinese and Filipino descent. They put together the first multicultural live music event in Koreatown, Los Angeles to benefit a drug rehabilitation center in the community called "Movementality". FM's first claim to fame was their song "Round Round" featured in the Hollywood movie, The Fast and the Furious: Tokyo Drift, and its subsequent soundtrack, video game and DVD.
Since "Round Round", the group has been featured on various network shows including CSI: Miami, CSI: NY, HBO's hit show Entourage, Gossip Girl, and Finishing the Game (a featured film at Sundance 2007). They were invited to perform on Power 106's Powerhouse 2009, one of the biggest hip-hop concerts on the west coast, performing with the line-up including Jay-Z, Kid Cudi, Sean Paul, New Boyz, Pitbull, Lil Jon, LMFAO, Ya Boy, Flo Rida, and The Black Eyed Peas. Their single "Like a G6" hit number one on the Billboard Hot 100 Chart and on iTunes as well in late October 2010. Far East Movement also has the distinction of being the first Asian-American group to earn a top ten hit on the Mainstream Pop charts in America.
Source: Wikipedia
Image from Wikipedia, Creative Commons Attribution 2.0 Generic Licence, Author: Geraldine Danae.
Past events by Far East Movement