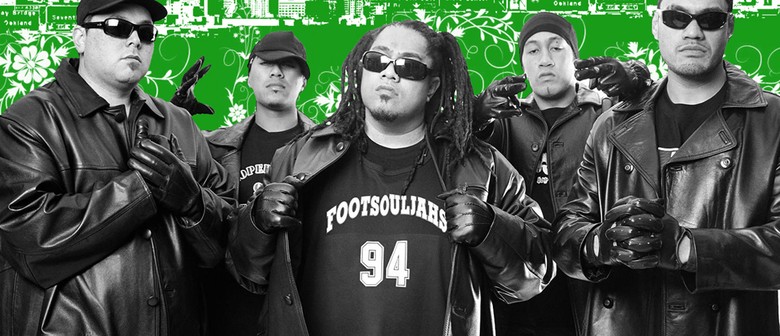 Footsouljahs are a highly motivated, firmly established and widely-acclaimed musical act based in Wellington NZ, performing hip hop music locally, nationally and in Australia since 1994. Footsouljahs members KOS 163, Flowz and Shogun layer unique lyrical styles and fuse original flavours over banging beats of master DJ, producer and British Council award recipient DJ Raw.
Through a potent combination of musical talents, high-energy live shows, promotional savvy and general hustle, they have built up a substantial and intensely supportive network of fans around Aotearoa NZ and Australia.
There's been an extensive roster of high profile public appearances including headlining their own shows around New Zealand. And the Footsouljahs have provided support for some of the biggest names in hip hop - Snoop Dogg, Bone Thugs and Harmony, Black Eye Peas, The Roots, Fugees, Cypress Hill and Busta Rhymes.
New Zealand's premiere hip hop magazine Back2Basics described these crowd-rocking specialists as "renowned for their ability to stage some of the livest shows in the business" noting The Footsouljahs' steady grind has lent a definite maturity to their music that distinguishes them from the current crop of New Zealand hip hop artists.
Past events by Footsouljahs