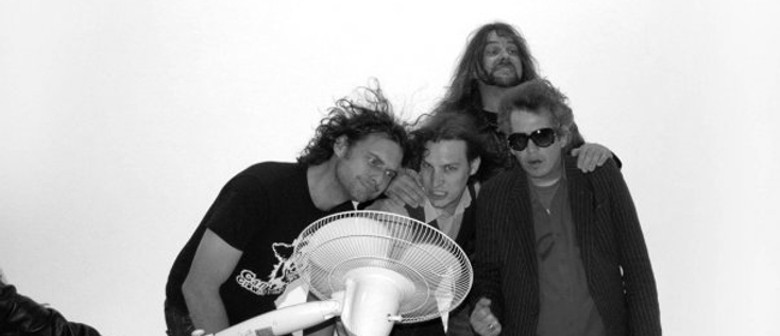 Websites
Freaky Meat are a dynamic and innovative act who have successfully combined elements of jazz, funk and rock with beat-speak styles inspired by Jack Kerouac, C. R. Avery, Gill Scot Heron and Captain Beefheart.
Premiere Auckland beat-poet Shane Hollands is joined by accomplished musicians John McNab (guitar), James Percy (drums), and Rod Redgrave (bass), who create atmospheric soundscapes which are complemented by Hollands' mesmerising narratives of life, travels, experiences and people.
Freaky Meat are seasoned performers in Auckland's live scene, recently joining forces with the likes of Andrew Fagan and The People, Black Sand Diva and The Neo-Kalashnikovs. They have also performed live on Kiwi FM's 31 Bands in a Box, at Auckland University Orientation and featured twice at Titirangi Music Festival and Prana New Year's Festival, Coromandel. In 2010 they released their single 'Monkey Shines' and the follow-up EP: 'Late Night Kebab'.
2011 saw the release of the single 'Lament of Paris' from their debut album 'Delicatessen' (released on September 1st 2011) which sparked a 10 date nationwide tour.
Source: freakymeat.co.nz
Image: Facebook