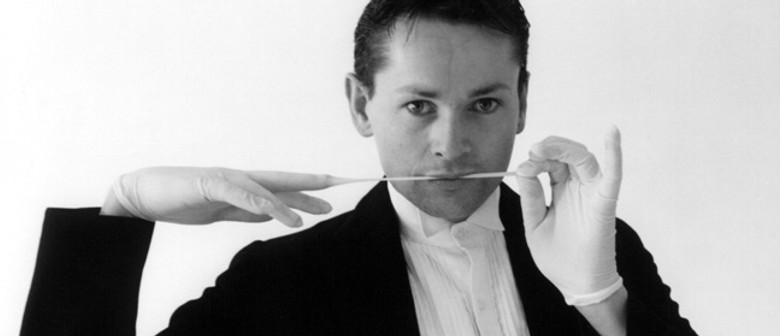 Gareth Farr is a composer, percussionist... and drag queen. Born in Wellington in 1968, he studied composition, orchestration and electronic music at the University of Auckland and performed regularly with the Auckland Philharmonia and the Karlheinz Company. He continued his studies at Victoria University after hearing a visiting gamelan orchestra. The characteristic rhythms and textures of the Indonesian gamelan rapidly became hallmarks of his own composition.
Farr frequently played with the New Zealand Symphony Orchestra before going to the Eastman School in Rochester, New York, where he graduated Master of Music in composition and percussion.
In 1993 he was appointed composer-in-residence by Chamber Music New Zealand, the youngest-ever composer to hold that position. During the residency he wrote three substantial works, 'Owhiro' (String Quartet No.1), 'Kebyar Moncar' (for gamelan) and the chamber sextet 'Cadenza'. Farr then returned to the Eastman School to begin a doctorate in composition. During this time he composed three works for orchestra and 'Kembang Suling' (for flute and marimba, his most popular work to date). Farr also started performing as his on-stage alter ego, the percussion-playing drag queen Lilith Lacroix, who has recently performed the show 'Drumdrag' to sold-out houses.
Farr's works have been commissioned and performed by the New Zealand Symphony Orchestra, the Auckland Philharmonia, the Wellington Sinfonia, the New Zealand String Quartet, and a variety of other professional ensembles in New Zealand and overseas. Farr has also written music for dance, theatre and television.
He has had pieces commissioned for the 50th anniversary of the New Zealand Symphony Orchestra, the opening of the Museum of New Zealand Te Papa Tongarewa, and the 2000 Olympic Games in Sydney. 2008 saw the premiere of his symphonic work 'Ex Stasis', written during his time as Auckland Philharmonia Orchestra composer-in-residence.
In 2006 Gareth was awarded the Order of New Zealand Merit, for his services to music and entertainment, and in 2010 he received an Arts Foundation of New Zealand Laureate Award.
Past events by Gareth Farr