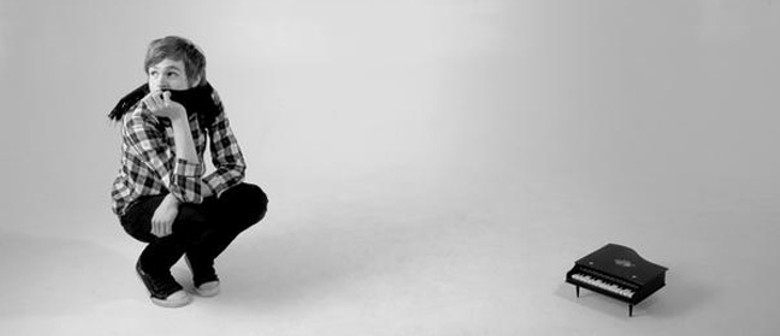 Website
Grayson Gilmour's solo projects began as entirely self-performed albums, recorded at the Stomach in his native Palmerston North. The release of his third effort, "Phantom Limbs" in 2005, and its successor "You Sleep, We Creep" in 2006/7 (the first to feature a full band) saw the rise of Grayson in the public consciousness. This led to live performances, regarded as must-see by those au fait with Wellington music.
As one-quarter of Wellington electro-punk outfit So So Modern, he made his presence felt in New Zealand, and Wellington especially, for years, but it was his solo compositions that caught the attention of Flying Nun Records. In 2010, he became the first signee to the newly salvaged label. Shortly after, he released his first album with Flying Nun, "No Constellation". The now-familiar sound - a slaved-over, complex polyphony - continues to evolve and surprise.
The most common comparison is to Elliot Smith, probably due to the multi-layered vocals. However, fair associations can be made with Radiohead or Sufjan Stevens, and indeed many other musical auteurs. Key to the sound is the full timbre of the acoustic piano, swelling from its depths, and a frequent exploration of time signature. Lyrics frequently deal with stress, anxiety and paranoia, as well as the pressures imposed by society on its subjects. There is little doubt that, for years to come, Grayson Gilmour will continue to thrill and surprise with his unique brand of indie expression.
Past events by Grayson Gilmour