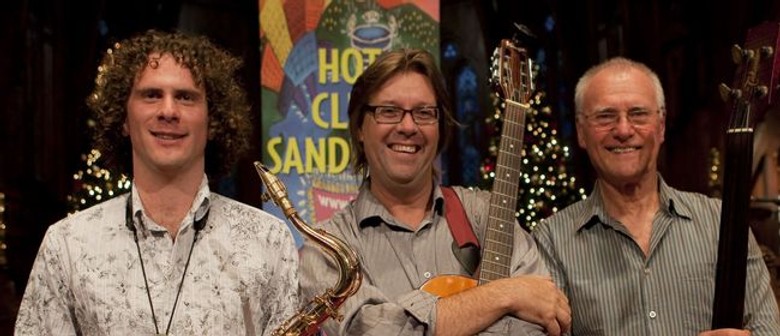 Website
Youth culture, lifestyle farmers, household appliances, male insecurities, weddings, rugby, coffee… Hot Club Sandwich pokes fun at the everyday concerns of Kiwi life. Sandwiched in between the wit is the superb musicianship of this Wellington based trio.
Improvised solos, finely crafted three-part vocal harmonies, tight arrangements and infectious rhythms characterise their style which owes its origins to the 1930s Hot Club swing music of Gypsy guitarist Django Reinhardt and violinist Stephane Grappelli.
Bass player Terry 'The Engine Room' Crayford, saxophonist James Tait Jamieson and guitarist songwriter Andrew London have played at Arts and Jazz festivals all over Australasia and have released seven CDs and a live DVD.
Past events by Hot Club Sandwich