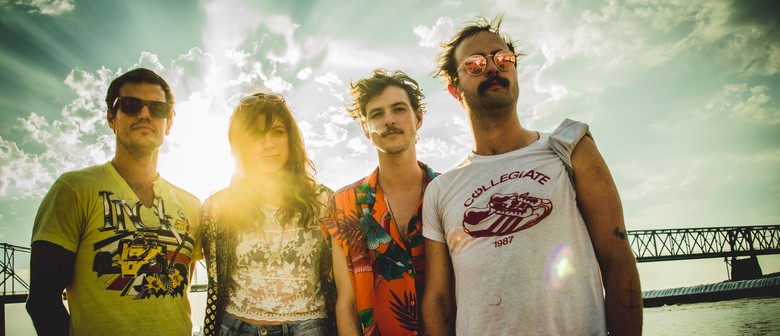 Houndmouth is a band formed in 2011 from New Albany, Indiana consisting of Matt Myers, Katie Toupin, Zak Appleby, and Shane Cody.
Boasting a sound that's informed by vintage country rock and the melodic side of indie rock, Houndmouth was formed in 2011 in New Albany, IN, a town across the river from Louisville, KY. Founding members included guitarist/vocalist Matt Myers, keyboardist/vocalist Katie Toupin, bassist/vocalist Zak Appleby, and drummer/vocalist Shane Cody.
The driven group of musicians quickly built a loyal following based on its fervent live shows, and was soon sharing stages with like-minded bands such as Drive-By Truckers and the Lumineers. In 2012, the group issued a self-titled 4-song EP, andiIn 2013, Rough Trade Records released the band's full-length debut, From the Hills Below the City, a hearty collection of ragged country-informed rock & roll.
Houndmouth returned in the spring of 2015 with Little Neon Limelight, another set of lean country boogie and late night laments. ~ Fred Thomas