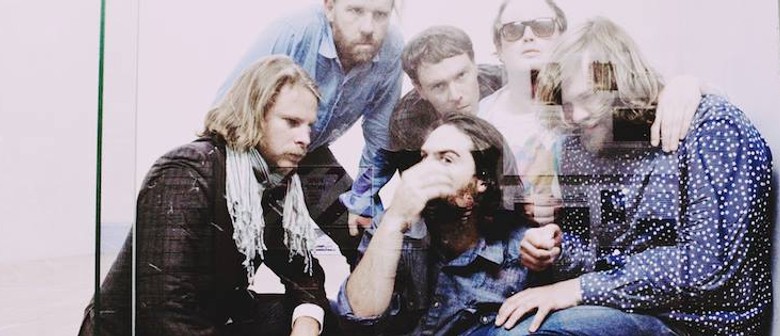 Their first full length album Horsepower was released by Capital Recordings in mid 2003 to critical acclaim, and was moderately successful. The Phoenix Foundation's second album Pegasus was released in early 2005 and again gathered further plaudits. The album was met with some commercial success, eventually obtaining Gold status in New Zealand. It was released by Remote Control Records in Australia in October 2006.
The band recorded the original score to the Taika Waititi film Eagle vs Shark in early 2006. The film was released world-wide on Miramax at the Sundance Film Festival in 2007. Following this success they also provided the score to Waititi's 2010 film, Boy. The latter went on to win Best Original Music in a Feature Film at the Qantas Film and Television Awards 2010
The Phoenix Foundation signed a deal with US label Young American Recordings to release their records. The first American release was Horsepower, released March 13, 2007. The Phoenix Foundation released Happy Ending, their third album, in New Zealand in September 2007.
The Phoenix Foundation's fourth album, entitled Buffalo, was released in New Zealand on 26 April 2010. For the first time in the history of the band, their album was released on vinyl and as digital download together with the The Do Son EP.
The band's fifth album, Fandango, was released in April 2013. Fandango was recorded over 15 months at four studios, partially at Neil Finn's Roundhead Studios, partially at a barn in the depths of the NZ countryside, partially at The Party Room in Dunedin, but mostly at the bands' own HQ, The Car Club in Wellington. The album was then mixed with the assistance of long term associate Lee Prebble at The Surgery.
Source: Wikipedia.
Image: Facebook
Post a comment
Phoenix Foundation are great I saw them at BDO and on waterfront in Wellington It was windy that night and the sound got a bit blown away - sad; didnt get to hear as well as I would have liked I would love to see them at Butterfly Creek sounds perfect
Past events by The Phoenix Foundation