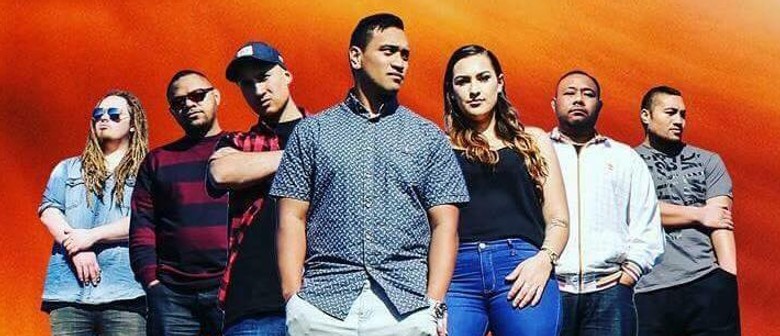 A studio project turned live stage show, Wellington based eight-piece Tomorrow People are purveyors of what they describe as 'sunshine reggae'. Focused on providing a mid-tempo sound that, while clearly reggae-centric, adds touches of dancehall ragga to its colour. It is a sound built around strong vocals, soothing harmonies, catchy hooks, aggressive ragga raps, and feel good riddims (rhythms).
Together, the 8-piece band of mixed descent (Maori/Pacific Island) have decades of experience in the music industry, citing previous careers in hip-hop, R&B, gospel, funk and soul. Taking their name from a Ziggy Marley song, Tomorrow People live up to the futuristic allusions it casts, having built their fanbase via Facebook and tracks uploaded to YouTube.
Predominantly marketing online has allowed the band to preview unreleased songs for their fan base, and they have had an overwhelming response to date with over 80,000 views of their songs in a few short months. Their listenership picks up numbers by the day. 2011 saw the band record their debut album and hit the road to play shows nationwide.
In March 2011, the band released their first official single to radio and online in preparation for their album release in May. Their initial track is a collaborative effort with Hawaiian supergroup Kolohe Kai.
Tomorrow People gather their musical influence from Jamaican and Hawaiian artists alike. Combined with their roots in NZ music, they bring a sound that is clean, laid-back and easy on the eardrums.
Band members:
- Liam Va'ai (vocals)
- Avina Kelekolio (vocals/percussion)
- Aaron Davey (guitar)
- Lio Fili (bass)
- Elia Feterika (drums)
- Tana Tupai (lead keys)
- Rocky Faletolu (backing vocals)
- La'i Lepou (keys)
Source: Official Homepage