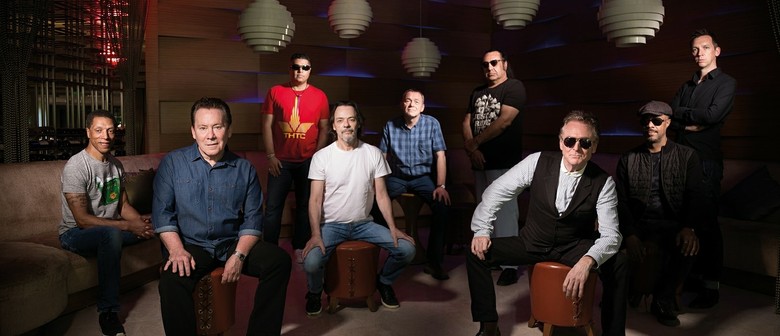 UB40 are a British reggae/pop band formed in 1978 in Birmingham. The band has placed more than 50 singles in the UK Singles Chart, and has also achieved considerable international success. One of the world's best-selling music artists, UB40 have sold over 70 million records.
Their hit singles include their debut "Food for Thought" and two U.S. Billboard Hot 100 number ones with "Red Red Wine" and "Can't Help Falling in Love". Both of these also topped the UK Singles Chart, as did the band's version of "I Got You Babe". - Wikipedia
Post a comment
Love UB40. Come out for Reggamuffin 2011! New Zealand fans are dying for more. i so hope uz kum 2 new zealand!! auckland to be exact!! UB40 i luv ur sounds so kum ro new zealand!!!