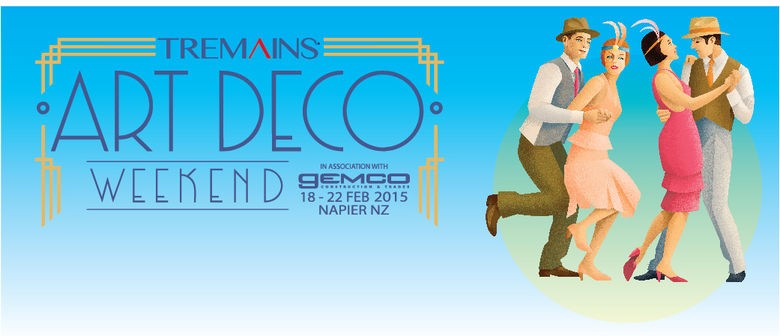 Travel back in time with Napier's Tremains Art Deco Weekend.

The tens of thousands of people revelling in the 1930s atmosphere created in the heart of the city gives the sensation that you have travelled back in time to an era of glitz and glamour!

New Zealand's Art Deco capital of Napier, celebrates its annual festival in February with over 200 events, including outdoor concerts, vintage car parades, fashions shows, steam train rides, great Gatsby picnics and so much more. Over 40,000 people flock from all over the world into Napier to see it transform back in time and enjoy this iconic event.

Event attendees are often seen in period clothing, drive vintage cars, sip champagne, picnic in great Gatsby style, attend elegant soiree's and wander the architecturally distinct streets that make Napier one of the most unique cities in the world.

What began as a two-day festival in 1989 has grown to a week-long extravaganza of elegance celebrating an era of sophistication and an all- important time in Napier's history.
Events