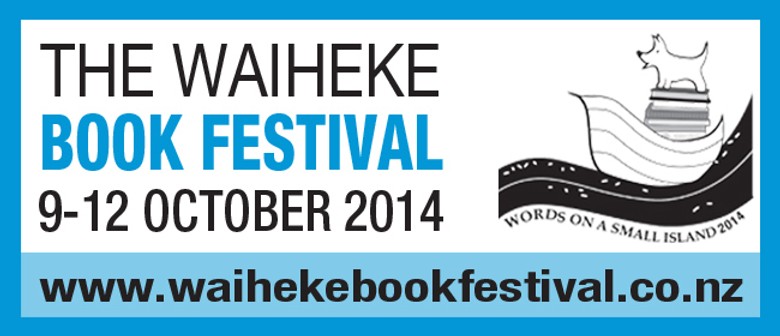 Words on a Small Island -- the Waiheke Book Festival 9-12 October.

Book lovers, art lovers and readers & writers, don't miss an inspiring four days in the company of award winning authors, films, non-fiction writers and performance poets.

Festival opening on Friday 10 October with opening address by Peter Wells. Art followers can join Jeff Thomson with his exhibition of work and book celebrating three decades of his work Corrugations.

Maritime Adventurers include Graeme Lay's James Cook's New World and Bruce Ansley with the updated version of Johnny Wray's South Seas Vagabond. New books with Stephen Roger Fischer and Michael Corballis.

Pink Books celebration of memoirs with Peter Wells and Aorewa McLeod at The Oyster Inn on Saturday 11 October.

Enjoy wine, memoirs & photographic books along with acclaimed photographer and conservationalist Craig Potton, wine writer John Saker and the well known Aucklander, Sir Bob Harvey at the gala lunch at Mudbrick on October 12.

Be inspired with workshops including hand-made books with Beth Serjeant; creative writing with leading poet and tutor Cliff Fell and writing your story and memoir with Lindsey Dawson.
Events