Tommy Dorsey Orchestra NZ Tour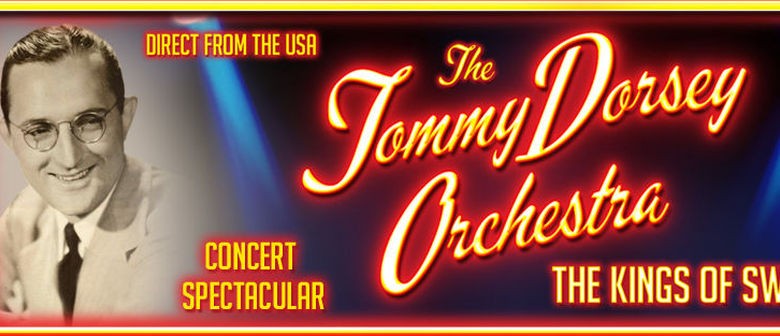 The Tommy Dorsey Orchestra is recognised as 
one of the greatest of the Big Bands from the 1940's and we are privileged to be presenting this all American Orchestra in a concert spectacular, featuring special guests from the USA – The Swing Sisters and Bryan Anthony, one of America's finest singers of the Frank Sinatra Songbook.

The concert will be a musical journey down memory lane, you will hear the original arrangements of Tommy Dorsey Hits such as I'm Getting Sentimental Over You, Opus No.1, Bugle Call Rag, Song of India as well as many of the vintage Sinatra classics – This Love of Mine, 
I'll Never Smile Again and Blue Skies. The Swing Sisters compliment the show performing the greatest hits
 of The Andrews Sisters. An added attraction will 
be the sensational swing dance group The Hollywood Jive Dancers.

Tommy Dorsey was affectionately known as the Sentimental Gentleman of Swing. He became one of the greatest Big Band leaders of that era and was honoured with Grammy Awards for I'll Never Smile Again and his famous theme song I'm Getting Sentimental Over You.

The orchestra will also pay tribute to the Kings of Swing – Benny Goodman, Artie Shaw, Harry James, Woody Herman and Frank Sinatra - 
featuring such classics as Sing, Sing, Sing, Memories of You, Begin the Beguine, Ciriciribin
 and Woodchopper's Ball.