Pop-up Globe Theatre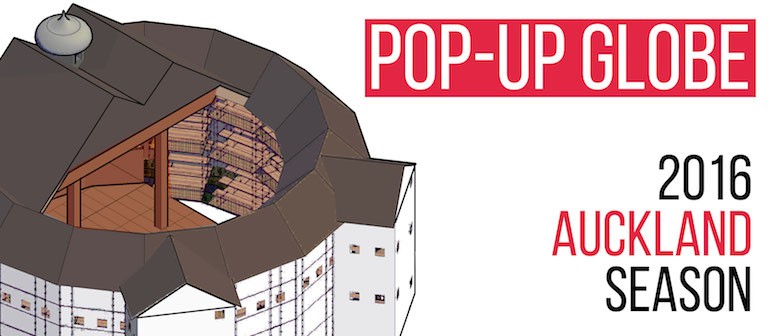 Are you looking for Pop-up Globe Theatre, Season 2?
Pop-up Globe Auckland is a full-scale working temporary replica of Shakespeare's second Globe Theatre, the result of groundbreaking international academic research.
With a steel frame 'skinned' in plywood the Pop-up Globe fuses cutting-edge scaffold technology with 400-year-old designs and superb contemporary performances to create an immersive 360 degree experience unlike any other.
Wherever in the theatre you sit or stand, you'll be within 15m of the action on stage and surrounded on all sides by people sharing the same space and experience. The result: an incredibly intimate shared experience, people all around you laughing, booing, clapping. Shakespeare today, alive, like a party.
Pop-up Globe Theatre Company will present some of Shakespeare's greatest works including his brilliant comedy Twelfth Night, and the immortal Romeo & Juliet.
These masterpieces are performed by a cast of professional actors brought together into a new, specially-formed ensemble repertory company, that have worked with world experts to bring you the so-called 'shock of the old': the experience of seeing Shakespeare's plays performed in the space for which they were written.