Montecristo Comedy 2016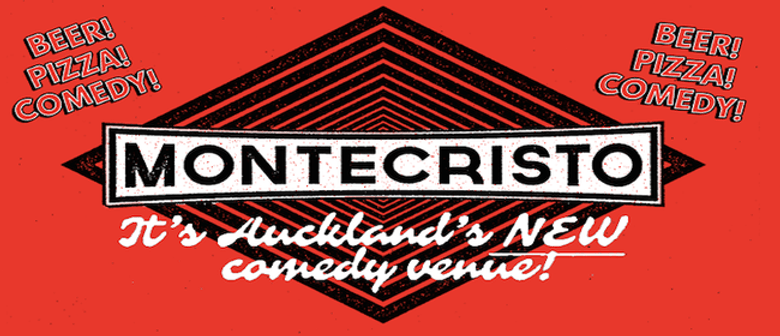 Welcome to Auckland's independent comedy festival venue. Situated in the legendary rooms underneath Toto Pizza on Nelson St, the Montecristo – the scene of many great gigs and events over the years – is set to be the go-to for many more as it gears up for three massive weeks of comedy from April 21 to May 14.
The Montecristo will offer up a range of solo shows from current and past Fred and Billy T Award winners and nominees, some amazing international guests and a full programme shows to suit every comedy lover's taste. There will also be something to literally taste with Toto's serving up their famous pizza and not one but three bars in operation.
Comedians are at the helm for this season; the Montecristo combines all the things that we as comics love about festival venues: top quality solo shows, an innovative and exciting late night line-up of comics from the Montecristo and around the festival, prizes, special food and drink deals, ticket offers… and more.