Imagine Dragons – Evolve World Tour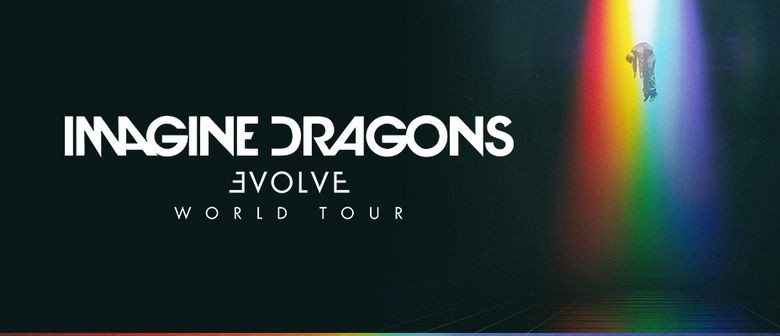 Kiwi fans rejoice! Grammy Award-winning rock band Imagine Dragons are flying back to NZ shores, hitting Auckland and Wellington this May in celebration of the release of their 'Evolve' album. These shows will follow their Australian tour, which will kick off in Perth, Melbourne, Brisbane and Sydney.
Backed with a collection of fresh songs and a set sharpened from rigorous touring, Imagine Dragons (frontman Dan Reynolds, guitarist Wayne Sermon, bassist Ben McKee and drummer Daniel Platzman) have had a massive past 12 months, thanks to their third studio album 'Evolve'. Released in June 2017, 'Evolve' produced Billboard's second longest No. 1 single run in the US Charts' history with 'Believer'. The majestic, beat-heavy 'Thunder' also provided the band's fourth Top 10 hit.
In Australia, 'Evolve' debuted at No. 4 on the ARIA Album Charts, coming in at No. 3 in New Zealand. The band collaborated closely with Swedish producers Mattman & Robin (Pink, Taylor Swift, Jason Derulo) and Joel Little on their latest listen; driving the songwriting process was a desire to strip their sound back, culminating into a collection of songs featuring killer guitars, sensitive vocals and above all, unparalleled honesty.
Imagine Dragons last stormed New Zealand two years ago in support of their chart-topping sophomore album 'Smoke + Mirrors'. In 2017, the Las Vegas rockers smashed radio worldwide with huge singles 'Thunder', 'Believer' and 'Whatever It Takes'. They were ranked the sixth most streamed band on Spotify worldwide and recently conquered the American Music Awards performing on stage with Khalid for 'Young, Dumb and Broke' and 'Thunder' mash up whilst taking out the trophy for 'Favourite Pop/Rock Group' award.
Currently on the Evolve World Tour, the quartet initially built their grassroots following via an independently released string of EPs, before breaking out globally with multi-platinum debut album 'Night Visions' back in 2012. It would see them embark on their first world tour, which turned into an extensive five-year run.
Night Visions marked the first of several career highlights for Imagine Dragons—the album reaching the No. 4 on the ARIA Album Chart and becoming Spotify's most-streamed album, thanks to smash hits including the diamond-selling 'Radioactive' which took out 'Best Rock Performance' at the 2014 Grammys.
Imagine Dragons continued their milestone-laden run with 2015's largely self-produced sophomore record 'Smoke + Mirrors'. Filled with engaging hooks, dark lyricism and industrial undertones—see third single 'Shots'—Smoke + Mirrors became their first No. 1 on the US Billboard 200. This led to a mammoth run of sold-out shows on their second world tour, including Australia and New Zealand in 2015.
Joining the band on their arena tour are special guests The Temper Trap, who return after the success of their latest album 'Thick As Thieves' which debuted at No. 1 on the ARIA Album Chart and became their second album to take out the top spot.
Don't miss the opportunity to witness Imagine Dragons bring the new age with their spine-tingling sound this May.