John Butler Trio's New Zealand Tour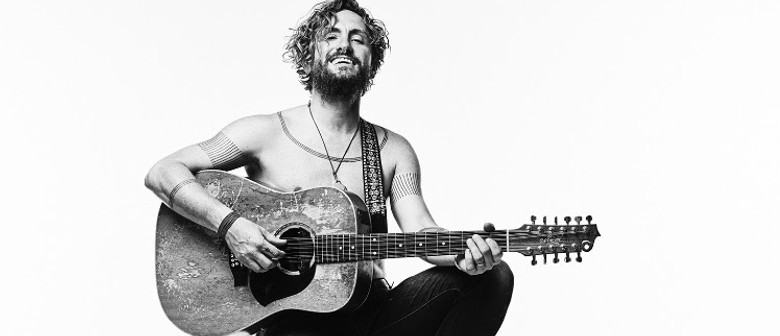 John Butler Trio announce their return to New Zealand in March to play Nelson's Trafalgar Centre on Saturday 2 March and an afternoon set outdoors at The Hunting Lodge in Waimauku, Auckland on Sunday 3 March.
Both shows are all ages and will be supersized with the stellar support lineup of one of NZ's hottest live acts, L.A.B and the legendary TrinityRoots. Special guests Fly My Pretties will also be appearing on the Nelson show. Both shows will see John Butler Trio play all their hits, and introduce Kiwi fans to music from the brand new album 'Home'.
John Butler is Australia's most successful independent artist, with countless accolades including four APRA Awards and six ARIAs across 20 years of songwriting. His expanded band of five will arrive in New Zealand on the tail of a 14-date album release tour across Australia, including two dates on the Sydney Opera House Forecourt.
'Home' is a particularly personal record for the group's frontman, John Butler, who wrote:
"Songs about family life, love, what it means to be a modern man and personal insights into dealing with my anxious projections. Songs have always been my friends. No matter what I'm going through, they help me convey the things my heart feels but my brain is too afraid to say."
Joining on support for both shows will be L.A.B and TrinityRoots. Fast becoming a favourite on the live scene, L.A.B. is the latest project from Brad & Stu Kora, Ara Adams-Tamatea and Joel Shadbolt. Nominated for Breakthrough Artist at the 2018 Vodafone New Zealand Music Awards, the band are set to release their second album in late 2018, following on from the release of their debut album just over a year ago. TrinityRoots, on the other hand, are celebrating 20 years of being one of NZ's most influential groups. Following on from a sold-out run of theatre shows across NZ, these performances will showcase their classics, along with new material.
The Nelson performance will also feature special guests Fly My Pretties. Their first appearance in Nelson in over two years will see Barnaby Weir lead a 15-strong cast of vocalists and musicians, which will be announced in the coming months.
These are live shows that are guaranteed to entertain, as an Australian music icon takes the stage with support from some of New Zealand's finest musicians. Don't miss out!