Social Climbers - A Roger Hall Comedy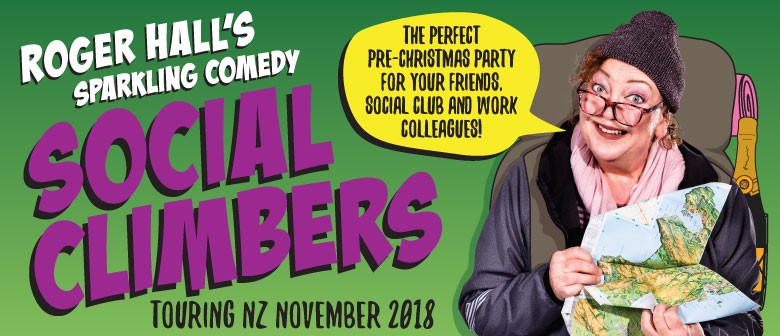 New Zealand's most celebrated playwright Roger Hall pits a groups of female teachers together with a school counsellor and a reluctant daughter for a weekend of bush walking, sparkling wine and sparkling comedy!
The perfect pre-Christmas party for your friends, social club and work colleagues!
What do you call six women stranded on a mountain in the rain: ridiculous! Or you could call them social climbers… just not to their faces!
Once at the hut, not only do they unload their packs full of food, wine, and a souvenir rock; their hang-ups get unloaded as well.
Torrential rain and a flooded bridge keep them stranded for three days. What they get up to, to help pass the time, raises a few eyebrows and will have you laughing, tearing up and applauding enthusiastically as they bare all.
Of course, it's not just souls that are exposed, there's a little nudity, a cracking thunderstorm, explosions, screaming bloody murder, ghostly stories, a birthday celebration, a séance, a drunken party, confessions, melt downs and revelations that will keep you and your friends entertained throughout.