Queer Arts Festival 2022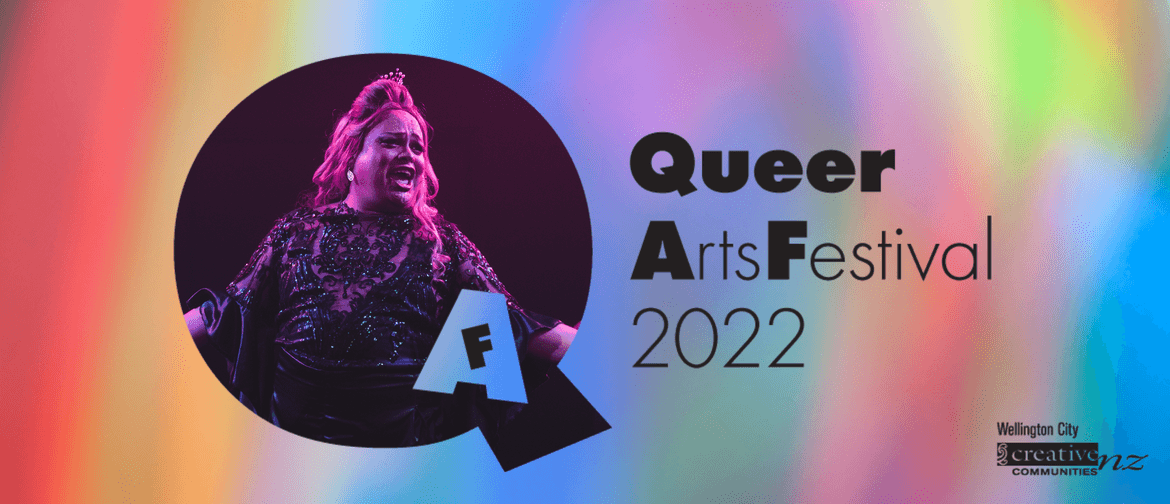 This winter, warm your heart and boost your spirits with a week of fabulous art and artistry. The inaugural Queer Arts Festival will take place in Wellington from 30 May to 5 June, featuring more than 60 queer artists across a dozen events in drag, poetry, burlesque, circus, literature, music, and more. Learn more about Queer AF at www.queeraf.nz.
Queer AF is supported by the Wellington Creative Communities Fund, Rainbow NZ Charitable Trust, and the Fuck Yes! Fund.