Greg Copeland & Steve 'Guitar' Gilles Tour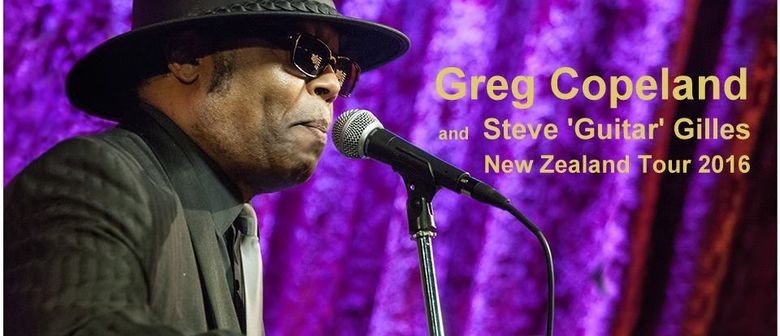 Greg and Steve will hit the road this September and October for 19 gigs in New Zealand.
Greg Copeland was born Gregory Andre Copeland in Portsmouth, Virginia (USA). There was always music being played in the Copeland household. Greg´s mother Delores Copeland was a Gospel Singer with an excellent voice.
Steve has already been along on three other 'Blues all over NZ tours': in 2012 with Big Daddy Wilson, then a year later seasoning his chops with US Bluesman "Watermelon Slim" all over Aotearoa, followed by a second NZ tour with Big Daddy Wilson in 2015. He has also been touring Australia in March 2016 with Big Daddy Wilson, clocking up miles, experiences, and audiences.