Tablefox 10th Anniversary Tour. in Waikato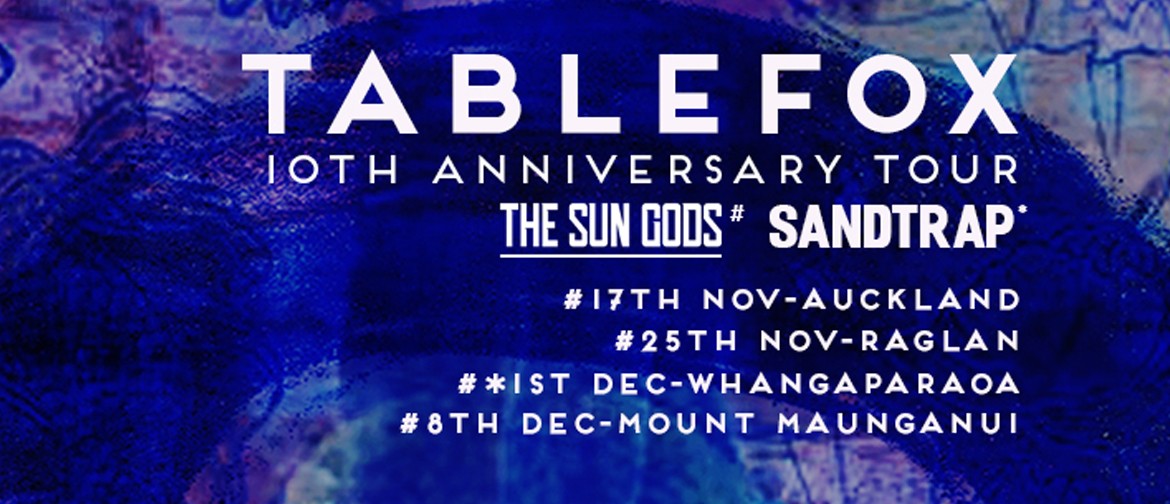 NZ Alt-Rockers 'Tablefox' announce their 10th Anniversary Tour. After 3 albums, 15 singles and tours with the likes of Ash, James, The Charlatans, Inspiral Carpets and Big Country; the band will be hitting a selection of special venues with a setlist spanning their career to date as well as some special tracks just for the tour.
Auckland 3 piece 'The Sun Gods' will be supporting all shows with 'Sandtrap' also playing Whangaparaoa. Don't miss this chance to catch one of NZ's best live acts celebrating an incredible first 10 years.